CLS Holdings in 'strong position' after first half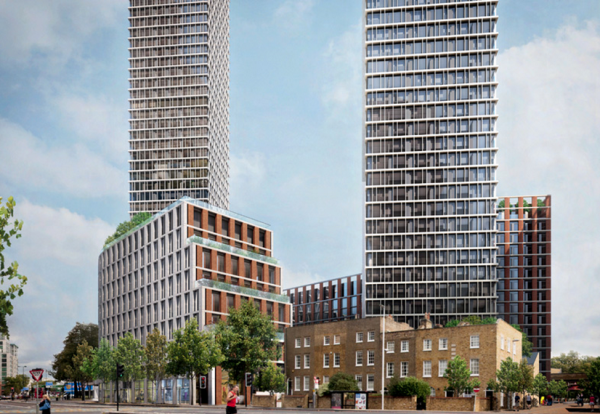 CLS Holdings reported a 5% improvement in its EPRA net asset value per share on in its half-year results on Wednesday, to 325.3p.
The FTSE 250 firm said that put the increase down to portfolio valuation gains of £36.9m, up from £31.2m year-on-year, and the increase in the value of its shareholding in Catena of £21m after foreign exchange variations, compared to £2.9m a year ago.
Its profit before tax was 28.2% higher year-on-year for the six months ended 30 June, at £84.6m, which the board said was due to the portfolio valuation gains, the increase in the value of Catena and increased rental income from acquisitions, new lettings and indexation.
Basic earnings per share rose 12.0% to 16.8p, from the valuation increases and operational performance increases, while EPRA earnings per share were down 4.8% at 6p as profitability increases from net rental income were offset by lower interest income from the company's reduced corporate bond portfolio and higher tax costs.
The board declared an interim dividend rise of 6.8% to 2.35p per share, which would be paid on 27 September.
On the operational front, CLS Holdings reported that net rental income increased 5.9% to £53.8m, while its portfolio valuation saw an uplift of 1.9%, driven by Germany and France.
It acquired six properties for £111.7m in the UK, Germany and France at a net initial yield of 5.6%, with an estimated rental yield of 5.7%, and disposed of two properties in Germany and the UK for £4.3m.
The board said the previously-announced disposal of its 58% stake in First Camp for £28.7m completed on 7 March.
CLS completed 78 lease events during the half-year, securing £6.9m of annual rent at 4.3% above 31 December estimated rental value.
Its vacancy rate increased slightly to 4.2%, from 3.8% at the end of December.
Since the period ended, the company had exchanged on one acquisition in Germany for £27.3m at a 5.1% net initial yield, with an estimated rental yield of 6.0%, and agreed five disposals in Germany, France and the UK for £110.8m for a 3.7% net initial yield.
Looking at its financing, CLS said its weighted average cost of debt as at 30 June stood at 2.49%, up slightly from the 2.43% it reported at the end of December.
The firm financed or refinanced £188.9m of debt during the period, including £74.4m fixed at 2.66%, with the loan portfolio having 76% at fixed rates at period end, compared to 79% at the end of December.
Its balance sheet loan-to-value ratio stood at 39.3%, up from 36.7% at the end of 2018.
"In the first six months of 2019, CLS delivered further growth through the disciplined use of our capital," said CLS Holdings executive chairman Henry Klotz.
"We have continued to refine our portfolio by making acquisitions at attractive yields and the disposal of properties which no longer meet our return targets including First Camp in Sweden."
Klotz noted it was his last results as chairman of CLS.
"It has been an honour to have worked for, and led, CLS through a sustained period of growth.
"It is also pleasing to leave the company in such a strong position both financially and operationally.
"With a proven strategy of owning and managing high-yielding office properties across our three core markets, and our progressive dividend policy, I am confident we will continue to deliver value for our shareholders."