CLIG to merge with US-based Karpus Management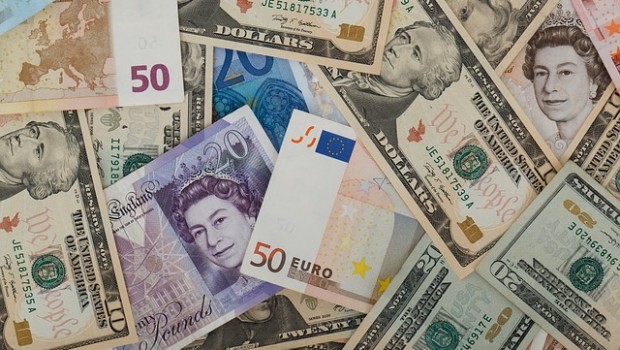 City of London Investment Group (CLIG) has entered into a merger agreement to acquire US-based investment business Karpus Management (KMI) on a debt-free basis, it announced on Tuesday.
The London-listed firm said the deal would be satisfied through the issue of up to 24,118,400 new shares which, based on their closing price on the date of the merger agreement of 325p, equated to £78.4m.
In addition, each KMI shareholder would be entitled to a cash payment pro rata to their interest in KMI, the board explained, based on the amount by which KMI's net working capital at completion exceeded $0.55m, up to a maximum amount of $0.55m.
CLIG said it had looked at a "wide range" of businesses to identify opportunities to spread risk, create economies of scale, and provide greater security and career opportunities for employees. Its board said it believed the merger with KMI would deliver a number of key benefits, explaining the business was "highly complementary", and represented an opportunity for "significant" diversification in line with the group's strategic plan.
The directors also said they believed the addition of KMI would reinforce CLIG's presence in the United States, where it was already "very well" established.
They added that the merger had the potential to be earnings-enhancing for the first full financial year following completion, and was expected to establish CLIG in a "new but related" segment with immediate scale.
KMI invests primarily in closed-end funds, which relates to CLIG's core market, and had reportedly delivered strong investment performance for its clients.
The merger would also diversify CLIG from the "potentially more volatile" emerging market segment of asset management, the board added, thus reducing earnings volatility for the enlarged group.
CLIG explained that the clients of KMI were largely drawn from the wealth management sector, where earnings can be less volatile than other parts of the asset management sector, and could apparently offer long-term stable client relationships.
The founder and management team of KMI would become significant stakeholders in the enlarged group, as the merger was a share-based transaction.
CLIG's board said it also believed that in the medium term onwards, the merger had the potential to improve liquidity in shares, to provide employees with additional career opportunities and to develop its strategy to compete more extensively and in new markets.
In light of the Covid-19 pandemic, the board said the strategic rationale for the merger remained sound, and could be enhanced given the strong strategic fit of the two businesses, the diversification of the revenue base and risk mitigation which the directors strongly believed would result from the merger.
Furthermore, the board said it was confident that both businesses were "well set" to take advantage of opportunities when the situation was more stable.
"CLIG shareholders will know that the objective of diversifying our revenue base beyond the capacity-constrained emerging market CEF universe has been a strategic priority for some years and this merger will result in a quantum leap in realising that goal," said CLIG chairman Barry Aling.
"While the two businesses share many similarities in terms of a closed-end funds driven investment philosophy and process, they are highly complementary in terms of their markets and client segments with negligible overlap.
"I believe that this combination will result in CLIG becoming the global 'go-to' closed-end fund house, offering a value-driven commitment to long-term investment performance for its clients and enhanced growth opportunities for its shareholders and employees."
At 1059 BST, shares in City of London Investment Group were up 7.69% at 350p.