Clarksons posts profit rise but warns over Covid-19 impact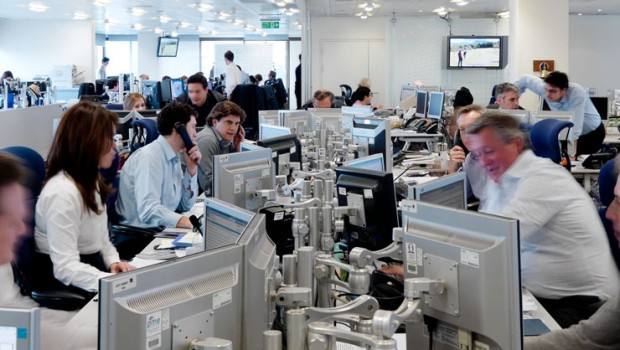 Clarksons posted a rise in full-year profit and revenue on Monday but warned that the coronavirus outbreak will have an impact on its first half performance.
In the year to the end of December 2019, underlying pre-tax profit rose to £49.3m from £45.3m in 2018 as revenue ticked up to £363m from £337.6m. Underlying earnings per share increased to 118.8p from 105.2p and the company lifted its dividend to 78p a share from 75p.
On a reported basis, however, pre-tax profit slumped to £0.2m. from £42.9m due to a £47.5m non-cash impairment charge arising from the acquisition of RS Platou ASA.
Clarksons said the results were in line with market expectations, with a strong performance in the broking division more than offsetting weakness in financial services. However, the company also cautioned over the impact of the Covid-19 outbreak.
Chief executive officer Andi Case said: "2019 delivered robust underlying financial results and strong free cash flow generation, which has enabled us to increase the dividend for the 17th consecutive year.
"We started 2020 with a stronger forward order book than in 2019, however, the emergence of the Covid-19 virus will impact our first half performance. In the medium term, the environmental regulatory drivers and supply demand dynamics in the shipping industry are favourable and we remain confident in the prospects of the group."
Clarkson noted that since the beginning of the year, the virus outbreak in Asia has contributed to significantly reduced short-term freight rates.
"The extent of its geographical reach and duration will determine by how much global GDP may be challenged, although it does already seem clear that the company's performance will be impacted in the first half of 2020," it said.
"The board remains confident in the medium-term outlook for the shipping, offshore and renewables markets and the group."
At 1020 GMT, the shares were down 5% at 2,265.00p in a much weaker London market, as a crash in oil prices sent markets tumbling.
House broker Liberum said the in-line results will inevitably be overshadowed by uncertainty over the impact of the coronavirus outbreak.
"We assume a significant adverse impact on the current year, with a rapid recovery and no material long-term implications. However, management has given no guidance and at this stage it is very difficult to make short-term forecasts with any degree of confidence.
"We cut our discounted cash flow based target price to 3,000p from 3,200p to reflect the short-term uncertainty, but our recommendation remains 'buy' given the group's strategic strengths, digital platform potential and long-term fundamentals remain intact and appealing."