City watchdog slams disgraced RBS unit, defends decision to take no action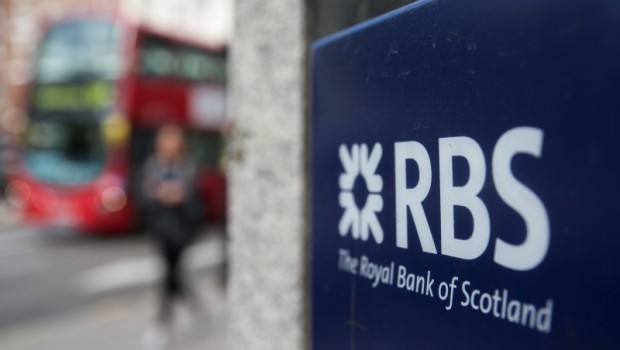 There was clear evidence a controversial Royal Bank of Scotland unit mistreated customers, the Financial Conduct Authority said on Tuesday – but reiterated it was unable to sanction the bank.
Publishing its long-awaited final report on RBS's now defunct restructuring arm, the Global Recovery Group, the City watchdog, found the disgraced unit had fallen short of the standards expected of it, and had damaged the banking industry's reputation.
It said: "The financial crisis saw a significant increase in the number of customers referred to GRG. Despite this, the change to the systems and controls did not keep pace with what was needed in light of that increase, and there is clearly evidence of poor behaviour within GRG."
But it reiterated that most of GRG's activities - primarily commercial lending - had been "largely unregulated", meaning it was unable to take action against the bank.
Andrew Bailey, chief executive, said: "Our investigation has found that GRG clearly fell short of the high standards its clients expected, but it was largely unregulated, so our powers to take action in such circumstances, even where the mistreatment of customers has been identified and accepted, are very limited.
"GRG has been highly damaging for those customers impacted and more widely for the reputation of the banking industry. Combined with other issues that have impacted SMEs, it is important for all who work in this sector to regain the public's trust."
RBS, which is controlled by the taxpayer, was accused of pushing small businesses into the unit following the financial crisis, thereby allowing the bank to profit from their restructuring. Many companies moved into GRG claimed their businesses were viable.
The FCA first ruled in July 2018 that while an independent review had found serious concerns about GRG's conduct, taking action would be "difficult and challenging". It had therefore came to the controversial conclusion that its powers to discipline for misconduct did not apply.
It also found no evidence that RBS artificially distressed and transferred otherwise viable small businesses to GRG to profit from their restructuring or insolvency. Nor has it found any evidence senior managers acted dishonestly.
It conceded, however, that there was significant public interest and took the unusual step of pledging to publish a fuller account of its findings, which it has now done.
Kevin Hollinrake, co-chair of the All-Party Parliamentary Group on Fair Business Banking, called the report "utter whitewash and another demonstrable failure of the regulator to perform its role".
He continued: "Phase two of the FCA's own Final Requirement Notice was supposed to consider the root causes and establish whether the causes of such treatment were know about, authorised by and/or sanctioned by management with RBS Group. They have manifestly failed to do this."
Responding to the watchdog's claim that it had found no evidence of dishonesty, he added: "How then did the UK's biggest every banking scandal take place?"
The APPG has accused the current regulatory framework of being ill-equipped to deal with banking scandals.
Bailey said changes had been made since the scandal, however, including improving the accountability of managers, even if they are involved in unregulated activities, and extending the scope of Financial Ombudsman Service. Commercial lending remains unregulated, however. RBS has also established a compensation scheme for affected customers.
RBS chairman Howard Davies said: "The FCA has once again confirmed that no evidence was found to support allegations that RBS artificially distressed and transferred otherwise viable businesses to GRG, or deliberately made them worse off to profit from their sale, restructuring or insolvency.
"The way the bank deals with business customers in financial difficulty today is fundamentally different to the aftermath of the financial crisis, during what was a hugely challenging time for the bank, its customers and the wider economy. We are committed to ensuring that past mistakes cannot be repeated."