Circassia posts jump in Q1 sales ahead of Duaklir launch in second half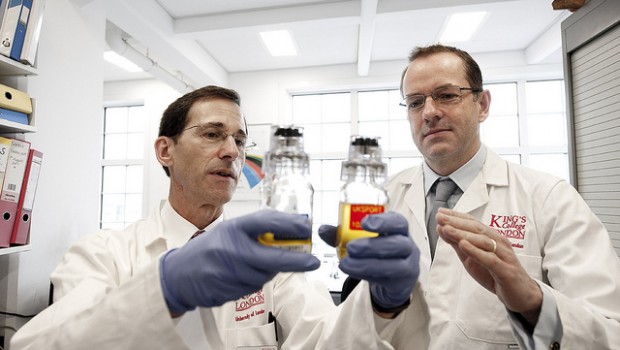 Circassia narrowed its full-year loss as the company prepares for the launch of Duaklir later in the year, which some analysts believed held the key to putting the company on a firm and sustainable footing going forward, .
"We are making good progress building a robust business with growing revenue potential and an exciting commercial future," said Circassia boss Steven Harris.
The developer of treatments for respiratory ailments saw revenues rise by 4.3% in 2018 to reach £48.3m, putting it at the lower end of management's guidance range.
Together with a reduction in outlays on research and development, that saw its losses narrow by 25% to £25.9m.
Sales of its NIOX product for diagnosing asthma grew 5% at constant exchange rates to reach £27.4m, alongside an 11% jump in revenues to £20.9m from its proft sharing agreement for its chronic obstructionary pulmonary disease treatment Tudorza with AstraZenca.
The key development of 2018 took place in December, when Circassia entered into a profit sharing agreement with AstraZeneca for Tudorza in the US and exercised an option to acquire the full commercialisation rights for another COPD treatment, Duaklir, which obtained US regulatory approval in March.
Duaklir was expected to launch in the back half of 2019, the company said in a statement.
Nonetheless, its agreement with Astra also triggered $26.7m of payments to the drug giant and left Circassia saddled with a further $18.3m in R&D payments that needed to be made by year-end 2019, together with a final consideration of $100m due under the companies' agreement.
Circassia also reported that sales of NIOX and Tudorza had both risen by over 30% during the first quarter of 2019 in comparison to a year ago.
Also post period end, in January, the company made off with US and China commercialisation rights to nitric oxide product AirNOvent5.
The company cut its rate of cash burn in 2018, registering cash outflows of £18.8m, versus £57.9m in 2017.
During the period, the company's liquidity was boosted via a subscription for £20.4m-worth ($26.7m) of its shares by AstraZeneca, which took the pharma giant's stake in Circassia to 19.9%, with those funds being used to part settle part of the payments due to Astra.
At period end, cash and cash equivalents stood at £40.7m, down from £44.5m one year back.
The company was scheduled to hold a meeting with investors at 0930 BST and according to analysts the focus was expected to be on its outlook for full-year sales (consensus: £64.0m) and its ability to service its vendor loan from AstraZeneca, which included a $100m loan facility to meet future R&D payments.
As of 0805 BST, shares of Circassia were trading 1.11% higher to 32.0p and remained near their lowest levels of the past year.