Cineworld warns on FY trading due to 'weaker box office'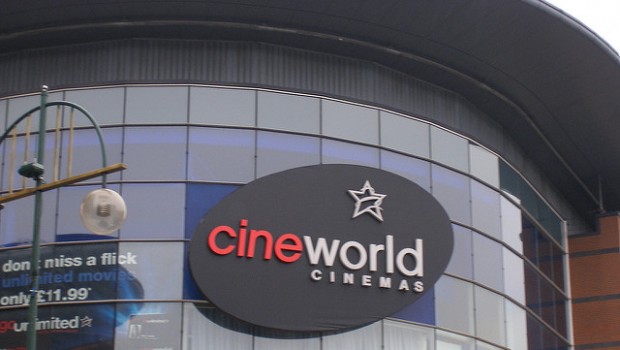 Cineworld warned on Tuesday that full-year trading will be "slightly below" management's expectations due a "weaker full year box office".
In an update for the period from 1 January to 1 December, the cinema chain said total group revenue fell 9.7%, with US revenue down 10.9% and a 9.7% decline in the UK & Ireland. In the rest of the world, revenue dipped 0.5%.
Group box office takings slumped 12.8% during the period. This reflected the phasing of major releases and postponement of some highly anticipated movies to 2020, it said.
Still, the second half of the year started "strongly", with the release of The Lion King, Spider-Man: Far from Home, the record-breaking Joker and Frozen 2. The company was upbeat about the rest of the year, with two major blockbusters - Jumanji: The Next Level and Star Wars - still due to be released.
Cineworld also said that integration benefits from Regal had been greater than expected, with estimated run-rate synergies increased from $150m to $190m.
Chief executive officer Mooky Greidinger said: "Despite the challenging backdrop, Cineworld has continued to execute well and our strategy of focusing on optimising customer experience remains unchanged.
"There is an impressive selection of movies to come, which coupled with our extensive premium technology-led offering and exciting food and beverage offerings, will contribute strongly to our operating results and underpin our mission to be 'the best place to watch a movie'. I am confident both about the future of the theatrical business as a whole and most importantly our ability to be a leader in it."
At 0920 GMT, the shares were up 2.5% at 211p.
Russ Mould, investment director at AJ Bell, said: "Expectations were already low for Cineworld's earnings and so today's mild profit warning doesn't come as a major surprise.
"A lot of people have been betting on the share price falling, known as short selling, partially because of concerns around the company's very large debt. A weak film slate will have also been behind the negative view as well.
"Big hits like Frozen 2 and The Joker aren't enough to guarantee blockbuster sales for Cineworld. It needs a constant flow of popular films throughout the year and sadly 2019 hasn't been a vintage period for the silver screen.
"The cinema industry has historically been very resilient through good and bad economic times, and has shrugged off competitive threats from Betamax, VHS, DVD and now streaming. But ultimately its fortunes are still dependent on the popularity of films released at the box office.
"All cinema operators can do is make sure their sites look smart, ticket prices offer good value for money, customers buy food and drink, and everyone comes away feeling as if they've had a good time.
"A rise in Cineworld's share price on today's news is probably down to short sellers closing out their positions now we've had confirmation of weaker trading."