Cineworld swings to first-half loss due to Covid-19 closures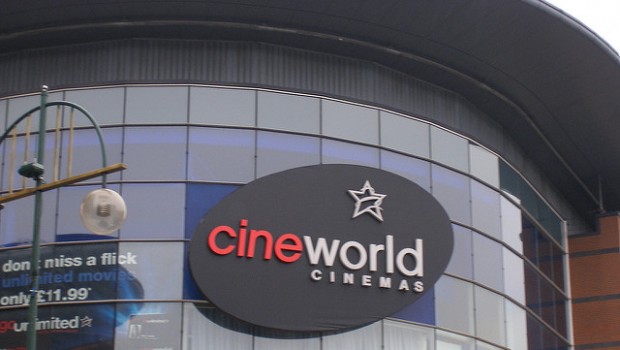 Cineworld said on Thursday that it swung to a loss in the first half after its cinemas were forced to close in March due to the coronavirus pandemic and warned it would need to raise additional liquidity if its cinemas were shut again.
In the six months to the end of June, the cinema chain swung to a pre-tax loss of $1.64bn from a profit of $139.7m in the first half of last year. Revenue slumped 67% to $712.4m as admissions tumbled 65% to 47.5m.
Cineworld noted that all of its sites were closed between mid-March and late June/August due to the pandemic and lockdown measures put in place.
The company said 561 out of its 778 sites have now reopened, with 200 theatres in the US, six in the UK and 11 in Israel still closed.
Chief executive officer Mooky Greidinger said: "The impact of Covid-19 on our business and the wider leisure industry has been substantial, with the closures of all of our cinemas worldwide for an extended period. During this unprecedented time, our priority has been the safety and health of our customers and employees, while at the same time preserving cash and protecting our balance sheet.
"Our mitigating actions included reducing and deferring costs where possible; making use of government support schemes for our employees; partially delaying capital investments; and suspending our dividend. We have also raised an additional $360.8m of liquidity to support our business."
Cineworld said it was encouraged by the recent performance of its newly-reopened markets, in particular the good performance of Tenet earlier this month.
It said that if governments were to strengthen restrictions on social gatherings, forcing it to close its theatres again or pushing back movie releases, it would have a negative impact on the business, which would likely need to raise additional liquidity.
"However, we are well prepared operationally for all possible eventualities and continue to monitor for any potential changes to government restrictions or guidelines," it said. "In the US, our largest market, California remains partially closed and New York is yet to re-open. We hope to see these states re-open in the near future, as they are important to the group and to the theatrical industry as whole."
At 0810 BST, the shares were down 15% at 41p.
CMC Markets analyst Michael Hewson said: "Today's first half year numbers serve to highlight the scale of the mountain that needs to be scaled by the sector as a whole, and certainly back up the decision to pull out of the highly questionable $2.1bn deal to buy Cineplex, which now looks set to go through the courts.
"While the company has taken steps to shore up its balance sheet it still remains highly questionable as to when the business will be able to generate enough revenues to make its theatres profitable under current social distancing guidelines."
Hewson said that if there is another lockdown or people are further put off heading out for an evening of big screen entertainment, Cineworld's days could well be numbered.
"Their only hope now is the prospect of a takeover bid from a big Hollywood studio, or a significant restructuring of the business in the event that footfall doesn't pick up significantly between now and the end of the year."