Cineworld secures $750m of extra liquidity to weather pandemic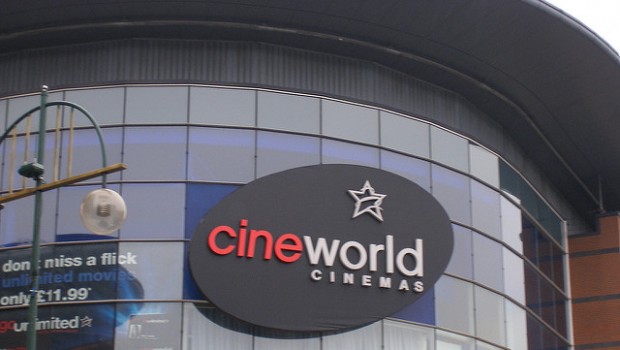 Embattled Cineworld said on Monday that it has secured a new $450m debt facility and that its lenders have agreed to waive its debt covenant until June 2022 to help see it through the Covid-19 pandemic.
The cinema chain, which announced in October that it was temporarily suspending operations at its 127 Cineworld and Picturehouse theatres in the UK and 536 Regal cinemas in the US, has also extended the maturity of its $111m incremental revolving credit from December 2020 to May 2024.
In addition, accelerated tax year closure will bring forward an expected tax refund of more than $200m to early 2021, it said.
"Together these steps will provide the group with financial and operational flexibility until lockdown restrictions in key jurisdictions are eased and studios are able to bring their enhanced pipeline of major releases back to the big screen," Cineworld said.
Chief executive officer Mooky Greidinger said: "The measures we are announcing today deliver over $750m of extra liquidity to support our business. Over the long term, the operational improvements we have put in place since the start of the pandemic will further enhance Cineworld's profitability and resilience.
"The group continues to monitor developments in the relevant markets in which we operate and our entire team is focused on managing our cost base. We look forward to resuming our operations and welcoming movie fans around the world back to the big screen for an exciting and full slate of films in 2021."
Cineworld said it has worked with its financial advisors to plan for several scenarios given uncertainty over the duration of the pandemic. Its base case scenario assumes a reopening of cinemas no later than May 2021 and this would mean it has sufficient headroom for 2021 and beyond.
"In the event of a further delay to the cinema reopening, the group expects to retain sufficient liquidity for a number of additional months, but may require lender support in order to deploy that liquidity," it said.
At 1218 GMT, the shares were up 23% at 56.72.
Neil Wilson, chief market analyst at Markets.com, said: "It's heavily laden with debt after two leveraged acquisitions but this new facility should act as a bridge to get to a point where it can reopen screens in the UK and US and get the cash flow moving in the right direction again.
"However, the company is working on the assumption that can reopen in May. Under this base case scenario, Cineworld has sufficient headroom for 2021 and beyond. But in the event of a further delay to cinema reopening, whilst it has sufficient liquidity 'for a number of additional months', it 'may require lender support in order to deploy that liquidity', management said today. Bums on seats by May is dependent entirely on a vaccine - if there is a stock trading on this vaccine roll-out it's Cineworld."
Susannah Streeter, senior investment and markets analyst at Hargreaves Lansdown, said: "The curtain has been raised on a more positive picture for Cineworld, with the company grabbing hold of another financial lifeline as the post pandemic world comes more sharply into view.
"It's secured a lifebelt of liquidity with a new debt facility of $450m and has negotiated the waiver of all bank financial covenants until June 2022.
"The AstraZeneca vaccine results have washed another wave of relief over the entertainment and hospitality industry, with hopes raised again that mass inoculation programmes will inspire movie goers to snap up seats once cinemas reopen.
"The company is still eyeing May next year for a grand reopening of movie theatres around the world, but that will depend on just how quickly studios schedule big releases. It's hoped the vaccine breakthroughs will help unblock the pipeline of productions, however that is likely to depend on the success and speed of mass inoculations."