Cineworld narrows losses but highlights weaker admissions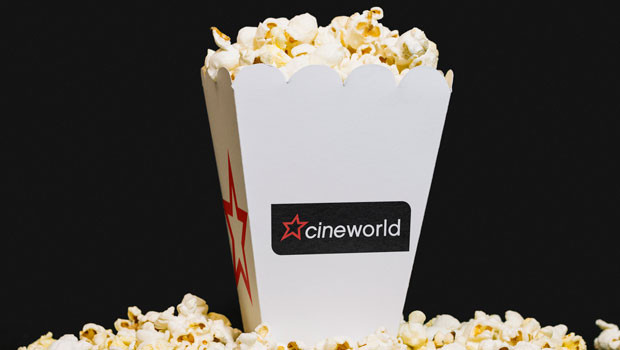 Cineworld posted a narrowing of its interim losses on Friday but cautioned that third-quarter admissions have been below expectations and are expected to remain below pre-pandemic levels over the next two years.
In the period to 30 June, pre-tax losses narrowed to $364.9m from $576.4m, on revenues of $82.8m, up from $14.1m in the same period a year earlier.
The company, which earlier this month filed for Chapter 11 bankruptcy in the US, said it benefited from the easing of all remaining Covid restrictions in the first quarter of the year.
Chief executive Mooky Greidinger said: "This has been a challenging period for Cineworld due to the unprecedented impact of the Covid-19 pandemic on our business and its lagging and continuing disruption to film schedules.
"Covid-19 continued to weigh on our trading during the half-year, although we have been encouraged by the gradual ongoing recovery in our performance over recent months - as pandemic restrictions ended, guests returned for popular movies. The performance of key blockbusters in the first half, including Top Gun: Maverick; Doctor Strange in the Multiverse of Madness; Jurassic World Dominion; The Batman, illustrates the continued demand for such special cinematic experiences."
Cineworld also said on Friday that admissions levels in the third quarter have been below expectations, mainly due to a limited film slate that is anticipated to continue until November 2022. The weaker admissions are expected to negatively impact trading and Cineworld said it expects admissions in FY23 and FY24 to remain below pre-pandemic levels.
The company also said that as at 30 June, it had closing cash and cash equivalents of $130.6m, down from $354.3m in at the end of December 2021.
At 0930 BST, the shares were down 3.8% at 2.98p.
Russ Mould, investment director at AJ Bell, said: "Alongside first-half results showing a recovery in revenue and profit, unsurprising given the comparison was with a Covid restrictions blighted period, it is revealed that Cineworld has continued to haemorrhage cash and the company has revised down its expectations on admissions.
"While some of this may relate to a downward trend for the wider industry, the strong results posted by smaller rival Everyman recently suggests it may have something to do with Cineworld being unable to spruce up its venues to attract cinemagoers as so much of its capital was tied up servicing unsustainable debt."