Cineworld buys five cinemas from Empire for £94m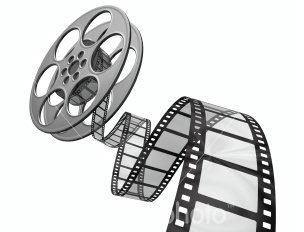 Cinema operator Cineworld bought five cinemas from Empire Cinemas for about £94m and sold to Empire its three-screen cinema in Haymarket.
Cineworld, which bought the cinemas from Empire's holding company Cinema Holdings, acquired the nine-screen Empire Leicester Square multiplex, which also has a laser IMAX screen, an 18-screen multiplex in Basildon, a 17-screen multiplex in Hemel Hempstead, a 16-screen cinema in Poole and a smaller four-screen cinema in Bromley.
The five cinemas' earnings before interest, tax, depreciation and amortisation (EBITDA) for the 12 months to 31 March was £9m, which included a partial contribution from additional screens, and the UK's first IMAX Laser in the Leicester Square multiplex, which were opened part way through the financial period.
Cineworld said it believed the acquisition would be marginally earnings enhancing within the current financial year and will provide a high single digit earnings enhancement in 2017.
The transaction, which will close by the end of August, will be paid with 50% cash and 50% new ordinary Cineworld shares, and will be issued to Empire in five instalments in the next 12 months.
The Leicester Square, Basildon, Hemel Hempstead and Poole cinemas will take on the Cineworld brand, while the Bromley cinema will be part of Picturehouse, Cineworld's arthouse chain, to optimise size and location.
Chief executive Moshe Greidinger said: "[The acquisition] underscores our commitment to operating high quality and modern cinemas across all of our nine operating countries, and our mission to be the best place to watch a movie. I'm delighted that the Anderson family, well-known cinema industry veterans, have entrusted these sites to us. We welcome them as shareholders in Cineworld and look forward to delivering increased returns to all of our investors from integrating these cinemas into our group."
Empire chairman Thomas Anderson said, "I'm pleased to have found the ideal partner in Cineworld to buy these sites. Their reputation as good operators gives me confidence in a bright future for the cinemas and their employees, and as a shareholder in Cineworld, I trust the company's ownership will enable it to maximise the value of these premium assets as part of its continued growth."
Cineworld, founded in 1995, has over 2,000 screens in nine countries and is the second biggest cinema chain in Europe.
Shares in Cineworld were up 0.27% to 577.56p at 1008 BST.