Chemring's FY outturn tracking in line with expectations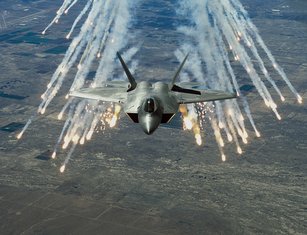 Aerospace and defence products firm Chemring said on Tuesday that recent trading had progressed as planned despite the "challenging environment" in which it continues to operate.
Chemring stated its outturn for the year ending 31 October was expected to be in line with both internal and current analyst expectations, with its order book slightly higher than the start of its current trading year at £464.0m.
The FTSE 250-listed company added that order cover for the 2022 trading year was building, with its countermeasures and energetics unit having 67% order cover of expected revenue and its shorter cycle sensors and information sector division having 45% cover.
Chemring also highlighted that it was continuing to invest in safety, operational excellence, technology research and development, and the modernisation and automation of its manufacturing facilities, something it funded by "continued strong operating cash conversion". Net debt at 31 August was £38.0m, down £10.0m year-on-year.
Chief executive Michael Ord said: "This has been another busy period in which the resilience of the group has been further demonstrated. We continue to make good progress against our strategic and operational goals, as such, our expectations for FY21 are in line with current analyst expectations.
"We have good momentum as we move into FY22. I am confident the focus we have placed on building a high quality, technology-based business will enable us to take further advantage of our increasing opportunities for growth in the coming years and our long-term prospects remain strong."
As of 0845 BST, Chemring shares were down 0.15% at 329.0p.