Chemring backs FY expectations, secures four new contracts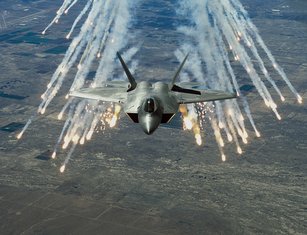 Chemring backed its full-year expectations on Wednesday as it said that its US subsidiary has won four new contracts.
In an update for the period to 10 September, the company said trading has progressed as planned, with an order book of £480m as at the end of August. Chemring said this provides good visibility for the remainder of the financial year and beyond.
The company also announced a string of contract awards for its US business, Chemring Countermeasures, in support of the the US Navy and Air Force.
The first contract, valued at $4.2m, is for the manufacture and delivery of MJU-64/B infrared decoys for the US Navy. The second is an $8.1m delivery order against an existing $94m three-year Indefinite Delivery/Indefinite Quantity (IDIQ) contract, which is for the manufacture and delivery of MJU-66 flares for the US Navy and US Air Force.
The third contract, which is worth as much as $90m, will see the company manufacture and deliver MJU-53/B flares for the US Air Force, while the fourth and final contract, with a value of $25m, is for the manufacture and delivery of the MJU-52A/B BOL IR flare for the US Air Force F-15 ANG.
Chief executive Michael Ord said: "These contracts demonstrate the continued confidence of the US Navy and Air Force in Chemring's ability to develop and supply quality aircraft countermeasures, and it recognises our dedication to protecting our customers.
"These contracts also complete the required FY19 order intake in our Countermeasures segment and provide a strong platform for FY20. They are further evidence of the recovery, and our strengthening position, in the global countermeasures market and support the group's investment in its facilities."
At 1220 BST, the shares were up 2.6% at 186.40p.