Charges hit Lloyds's bottom line in the second quarter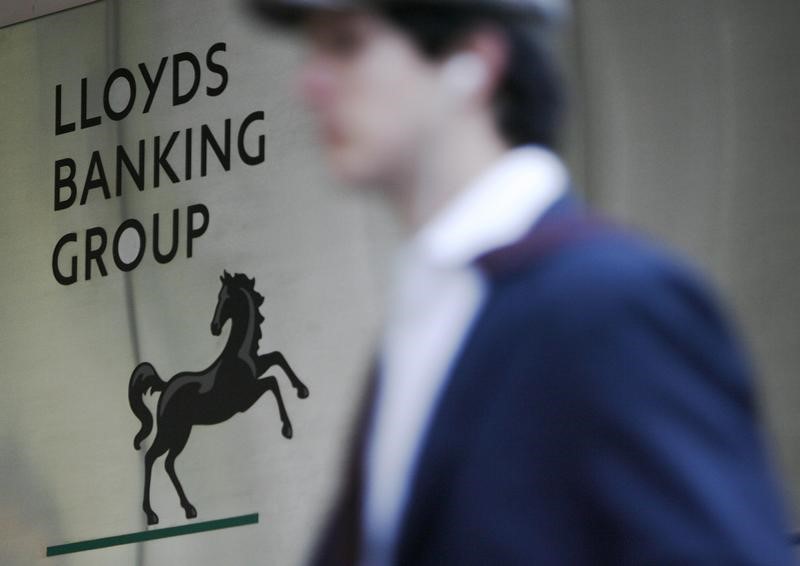 High Street lender Lloyds posted stronger than expected net income and lower costs at the half year stage, despite which statutory profits came in weaker than expected.
For the first six months of 2019, Lloyds posted interim statutory profits of £2.2bn with underlying profits at £4.2bn on the back of net income of £8.8bn with a net interest marginof 2.90%.
Earnings per share meanwhile came in at 2.7p.
In parallel, total costs declined by 5% to £4.0bn, although while PPI compensation costs came in at £550m (UBS: £300.0m).
Indeed, citing "below the line charges", including PPI, the lender said it was now expecting its full-year capital build to come in at the lower end of its previously guided range of between 170 to 200 basis points, with its return on tangible equity seen at roughly 12.0%.
For the half, the lender's return on tangible equity for the period meanwhile came in at 11.5%.
The dividend payout was by 5% to 1.2p per share.
Looking out to the remainder of 2019, Lloyds forecast a net interest margin of 2.90% with operating costs pegged at under £8.0bn and said it expected its cost-to-income ratio to decline.
"Beyond 2019, longer term targets remain unchanged although continued economic uncertainty could impact outlook," the lender added.
Commenting on the lender's results, analysts at Jefferies said: "Income pressure has been offset by better cost management. We do not see underlying profit ests moving much either way, and consensus for FY DPS and share buyback look achievable to us."