Cerillion reaches 'new highs' in final results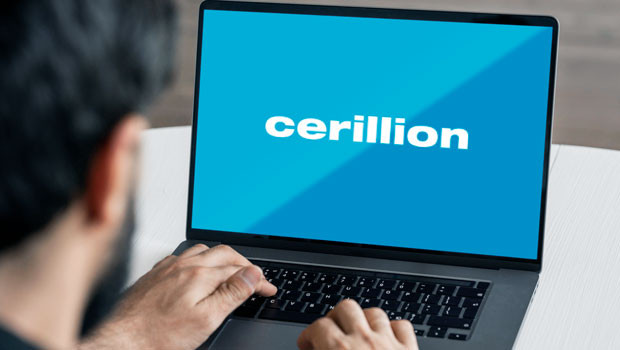 Cerillion said in its final results on Monday that some of its key financial performance measures reached "new highs" in the year, with revenue rising 26% to a record £32.7m.
The AIM-traded firm said that was driven by "major new customer implementations" and strong demand from existing customers.
Its back-order book reached a new high as well, of £45.4m at the end of the 12 months to 30 September, up from £42.1m a year earlier, while its balance sheet showed net cash up 54% at £20.2m.
Adjusted EBITDA was ahead 31% at £13.8m, and the company's adjusted EBITDA margin was 170 basis points higher at 42%.
Adjusted basic earnings per share were 38% higher at 35.2p, and statutory basic earnings per share jumped 45% to 31.7p.
Cerillion's board proposed a final dividend of 6.5p per share, up from 5p at the end of the 2021 financial year, bringing the total distribution to 9.1p per share for the year, up 28% on the year.
It said its new customer sales pipeline grew by 43% to a record £209m.
On the operational front, Cerillion said it continued to expand its new resource centres in Bulgaria and India, and won its largest-ever contract in July worth £15m with Cable & Wireless Seychelles (CWS).
Cerillion said it was "well-positioned" for further growth over the new financial year and beyond.
"It has been another year of very strong growth and development," said chief executive officer Louis Hall.
"Reported revenue, pre-tax profit and back-order book all reached new highs.
"We have maintained our top-line growth rate of c.25% for the second year running, building on the momentum of the last three to four years."
Hall said the company also secured another record-breaking contract win, and continued to expand the business, enlarging its resources, especially in India and Bulgaria, and enhancing its technology.
"We start the new financial year with a very high degree of visibility over our earnings, based on our very strong back-order book and higher level of recurring income.
"The new business pipeline is very strong and includes a number of large potential deals.
"The market backdrop remains extremely favourable."
The roll-out of 5G and digitisation, and the need to "react rapidly" to changing market conditions, meant telecom companies were continuing to drive investment in enterprise software, Louis Hall explained.
"These tailwinds should help to support Cerillion's continued expansion over the longer term."
At 0823 GMT, shares in Cerillion were down 2.56% at 1,140p.
Reporting by Josh White for Sharecast.com.