Centamin posts rise in Q4 gold production, backs 2020 guidance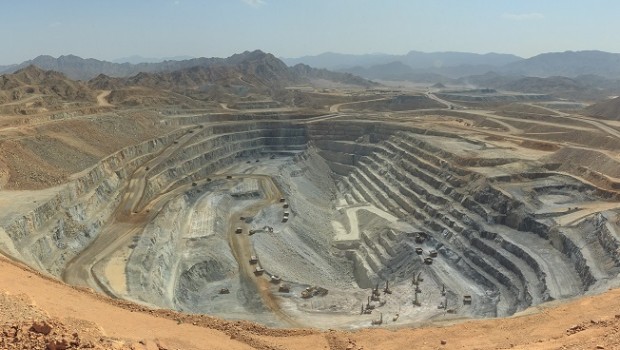 FTSE 250 gold miner Centamin posted a jump in fourth-quarter production on Thursday as it backed its guidance for 2020.
In the three months to the end of December, gold production at the Sukari mine rose 51% from the third quarter to 148,387 ounces. For 2019 as a whole, gold production was up 2% on the previous year at 480,529 ounces.
The company said production guidance for 2020 was unchanged at 510,000 to 540,000 ounces.
Chief executive officer Ross Jerrard said: "As expected, the fourth quarter production result represents one of the strongest quarterly results from Sukari and is a significant achievement for our operational team.
"During 2019 there have been substantial changes in senior management and this transition in leadership is beginning to be reflected in our improved operating performance."
Centamin is currently being courted by Canada's Endeavour Mining Corp, which has until 14 January to make a firm offer for the London-listed gold miner. In December, Centamin rejected a buyout proposal from Endeavour worth £1.5bn.
RBC Capital Markets analyst James Bell said: "Whilst today's improved Q4 performance demonstrates the mine appears to be stabilising we think market perceptions will remain cautious towards the group for some time and that this could hamper valuation.
"As we have written multiple times, the feedback we hear from global investors is that single asset gold producers are potentially not viable long-term investments and hence may struggle to gain premium ratings. The proposed offer would resolve this and, if the London listing can be maintained, would provide exposure to a larger more liquid name that could, in our view, re-rate higher over time."