Cat Rock Capital urges Just Eat Takeaway.com board to sell or spin-off Grubhub by end of year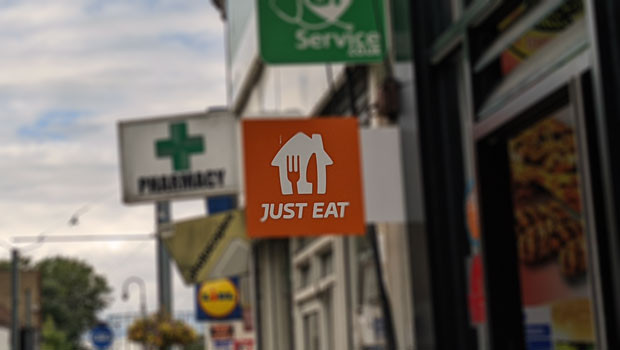 Investment firm Cat Rock Capital Management has sent a letter to the board of Just Eat Takeaway.com, urging it to sell or spin-off Grubhub by the end of the year in order to refocus the business and address the "deep and damaging undervaluation" of its equity.
Cat Rock, which holds a 6.5% stake in Just Eat, said the firm had failed to fix the undervaluation of its equity at its recent Capital Markets Day event, stating it had actually highlighted the magnitude of the problem.
"A deeply depressed stock price poses a real risk to JET's business, limiting its financial and strategic flexibility, inviting competitors to invest in its markets, and leaving the company vulnerable to takeover bids well below its long-term intrinsic value. JET must take substantive and immediate action to solve this valuation problem," said Alex Captain, Cat Rock's founder.
Fortunately, Captain said Just Eat has an "obvious and actionable lever" to quickly solve its valuation problem and refocus its business – selling or spinning-off Grubhub.
"JET's stock appreciated 329% from its 2016 IPO to the day before the Grubhub acquisition announcement in June 2020, dramatically outperforming the market. Since announcing the Grubhub purchase just 16 months ago, JET stock has underperformed the MSCI World Index by a remarkable 69%," said Captain.
"Assuming equity performance consistent with the MSCI World Index, JET's current valuation embeds negative €14 billion of value for acquiring Grubhub, vastly exceeding the €6.5 billion purchase price for the asset. We believe a Grubhub sale or spin-off at any positive valuation could drive over 100% appreciation in JET's stock as it returned to its historical rating."
Cat Rock suggested a "partial or complete Grubhub sale to Amazon" would "significantly improve" the consumer proposition for both companies and dramatically increase competition in the US online food delivery market by providing Grubhub with the resources to credibly compete against the massive, converged US businesses of DoorDash and UberEats.
"The rationale for a sale or spin-off of Grubhub is obvious and urgent. Further, a spin-off is entirely under JET management's control. If JET management fails to pull this lever by 31 December 2021, it will be clear to us and other shareholders that JET management cannot move quickly and decisively enough to compete in a fast-paced sector such as online food delivery," concluded Captain.