Carnival Q1 loss widens but bookings rise on pent-up demand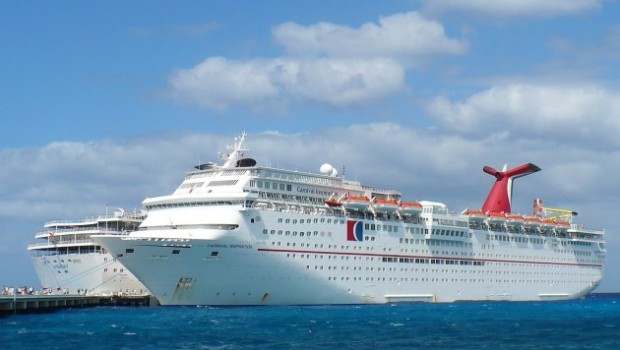 Carnival shares cruised higher on Wednesday after the company said it expects to report a wider first-quarter loss due to the pandemic, but that bookings are up on last year amid pent-up demand.
The cruise operator expects to report a net loss of $1.97bn for the first quarter compared to a $781m loss in the same period a year ago.
It also said it ended Q1 with $11.5bn of cash and short-term investments, and that the cash burn rate of $500m was better than expected as it has "identified and implemented opportunities to optimise its monthly spend".
The monthly average cash burn rate for the first half of the year is set to be around $550m, which is also better than previously expected.
In addition, Carnival - which operates the AIDA, Princess and Costa cruises - said volumes for all future cruises were around 90% higher than in the final quarter of last year, thanks in part to pent-up demand. Cumulative advanced bookings for 2022 are ahead of a "very strong" 2019, despite minimal advertising or marketing, it added.
Six of the company's nine brands are expected to resume limited guest cruise operations by this summer.
President and chief executive officer Arnold Donald said: "We are focused on resuming operations as quickly as practical, while at the same time demonstrating prudent stewardship of capital and doing so in a way that serves the best interests of public health.
"Throughout the pause we have been positioning Carnival Corporation to return to serving guests an operationally stronger company than we were before. With an exciting roster of six new, more efficient ships by December and with lower capacity from the exit of 19 less efficient ships, we expect to capitalise on pent-up demand and achieve significant cost improvement from the greater efficiency of our fleet, along with ongoing streamlining of shoreside operations."
At 1600 GMT, the shares were up 6.8% at 1,823.80p.
Laura Hoy, equity analyst at Hargreaves Lansdown, said: "It's no surprise Carnival reported a loss for the first quarter - it's expensive to maintain a fleet of cruise ships that haven't set sail for a year. But there were some green shoots that the market has rewarded.
"Carnival's 2022 bookings are currently ahead of pre-pandemic levels - proving that demand for cruising isn't completely dead. Now the group just has to stay afloat long enough to capture it. Six months ago, it was touch-and-go as to whether Carnival would be able to stem the steady flow of cash overboard. But cash-burn is expected to come in at $550m per month as cruising returns over the summer and with $11.5bn in available cash at its disposal, Carnival doesn't appear to be at risk of a near-term liquidity issue.
"That's not to say it will be smooth sailing, so to speak. We're concerned about margins as they're likely to come under pressure from both sides. A more hygiene-conscious public could mean the group has to operate below capacity for some time to compete with land-based activities that allow for social distancing. Even so, floating around with thousands of people in close quarters will require a great deal of spend to ensure compliance with public health regulations. Not to mention that rising commodity prices will add to the cost of fuel."