Carnival pays hefty price to borrow $2.8bn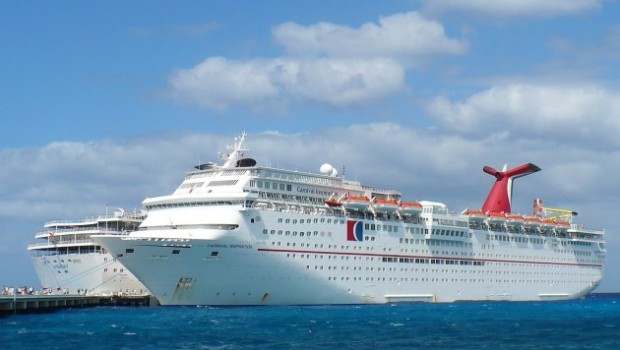 Carnival will pay a hefty 7.5% on top of interbank rates to borrow $2.8bn (£2.3bn) to shore up the embattled cruise operator's finances as the Covid-19 crisis casts doubts on its future.
The senior secured term loans consist of $1.86bn and €800m ($900m) tranches issued at 96% of face value secured on Carnival's ships. The US part will pay 7.5% more than Libor and the euro section will pay 7.5% above Euribor.
The hefty interest rate demonstrates the riskiness attached to Carnival's debt with cruises cancelled into the autumn and questions about whether the industry will be viable in a post-coronavirus world. Carnival shares fell 5.2% to 918.40p at 09:18 BST.
Carnival is reported to have turned to the leveraged lending market because it was concerned bond markets would not have the capacity to lend more to the cruise sector. The company had its credit rating cut to junk by Standard & Poor's on 23 June.
"Carnival Corporation intends to use the net proceeds from the term loan facility for general corporate purposes, which includes the repayment of near-term debt maturities," Carnival said.
The cruise industry has been hit hard by the Covid-19 crisis after ships became floating breeding grounds for the virus. Carnival has cancelled voyages on its lines, including P&O Cruises and Princess, through the peak summer season with the US and other countries barring ships from mooring.