Carnival beats forecasts in solid first quarter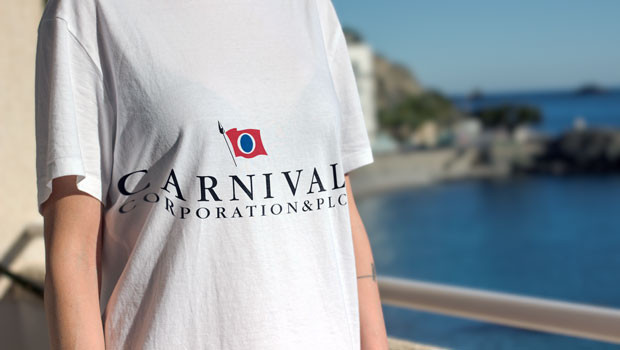 Cruise giant Carnival reported a net loss of $693m for its first quarter on Monday, or a diluted 55 US cents per share - better than its December guidance for a net loss of $750m to $850m.
The FTSE 250 company said its adjusted net loss totalled $690m, or 55 cents per share.
It said that, despite an unfavourable impact of $31m from fuel prices and currency rates since its December guidance, adjusted EBITDA for the quarter totalled $382m, which was also better than the guidance range of $250m to $350m.
Revenue for the first quarter came in at $4.4bn, representing 95% of the pre-Covid 2019 comparator levels.
The firm said it experienced the highest booking volumes for any quarter in its history, breaking records for both the North America and Australia (NAA) and Europe geographies.
Total customer deposits reached a first quarter record of $5.7bn as at 28 February, surpassing the previous first quarter record of $4.9b at the end of February 2019 by 16%.
Cash from operations turned positive in the period, with Carnival saying it expected continued growth in cash from operations to be the driver for paying down debt over time.
It ended the first quarter of 2023 with $8.1bn of liquidity.
"In the first quarter we outperformed our guidance on all measures," said chief executive officer Josh Weinstein.
"We achieved record first quarter net per diems, exceeding the high end of our guidance, driven by improving ticket prices and sustained growth in onboard revenue, while delivering an additional seven points of occupancy on higher capacity compared to the prior quarter.
"We are enjoying a phenomenal wave season, achieving our highest ever quarterly booking volumes and breaking records in both North America and Europe."
Weinstein said the company's strong performance had extended into March, with the board expecting the favourable trend to continue based on the success of its efforts to drive demand.
"We remain focussed on executing our overarching strategy of driving net yield growth, while maintaining our industry-leading cost base.
"With adjusted free cash flow for the year expected to be positive, our revolver renewal behind us, more committed export credit financings in hand, a reduced capex profile going forward and over $8bn of liquidity, we believe we are well positioned to pay down near term debt maturities from excess liquidity and therefore have no intention to sell equity, except in connection with our advantageous and non-dilutive stock swap programme."
At 1412 BST, shares in Carnival were up 3.71% in London at 676.8p.
Reporting by Josh White for Sharecast.com.