Carnival to dispose of 13 ships and cut deliveries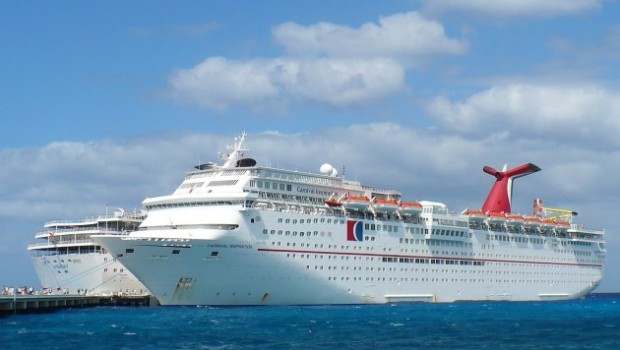 Carnival said it expected to dispose of 13 ships and to take delivery of five of nine originally ordered as the cruise company seeks to adjust to reduced demand for its cruises.
The company said it had sold one ship during June and had firm or preliminary agreements to dispose of eight more in the next 90 days. Together with four disposals already announced, Carnival expects 13 ships, representing almost 9% of its vessels, to leave the fleet.
Carnival also said it expected to take delivery of five ships by the end of 2021 instead of the nine originally scheduled and to take later delivery of ships ordered in the following two years.
In the first three weeks of June almost 60% of 2021 bookings were new, down from about two-thirds in the six weeks to the end of May, Carnival said in a trading update. The rest of the bookings were from customers using credits awarded for cancelled trips.
The world's biggest cruise operator has been battling to stay afloat with its fleet out of action since lockdowns started in March and doubts hanging over the industry, which was hit hard by Covid-19 deaths on board ships. In a first step out of shutdown Carnival said on Thursday that three of its German Aida brand ship's would set sail in August but would not dock at foreign ports.
Arnold Donald, Carnival's chief executive, said: "We have aggressively shed assets while actively deferring new ship deliveries. We are working hard to resume operations while serving the best interests of public health. We will emerge a leaner, more efficient company to optimise cash generation, pay down debt and position us to return to investment grade credit over time providing strong returns to our shareholders."
Carnival confirmed a previously reported $4.4bn (£3.5bn) net loss in the six months to the end of May as ticket revenue plunged to $446m from $3.3bn a year earlier. It said by 21 June about half of customers had accepted cash refunds instead of credit offers with bonuses.
The company repeated its prediction that the company would burn through $650m a month of cash in the second half of the year. It has raised more than $10bn during the Covid-19 crisis through a series of costly financing deals to support its balance sheet.
Carnival shares rose 2.4% to 964.20p at 15:04 BST in London.