Card Factory sales rise amid store openings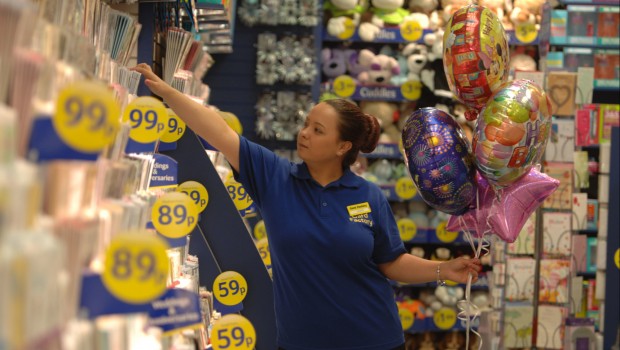 Greeting cards retailer Card Factory reported a rise in revenue for the year to date on Thursday thanks to new store openings, but a decline in third-quarter like-for-like sales.
In an update for the nine months to the end of October, the company said group revenue grew 5%, up from 3.4% growth in the same period a year ago. Year-to-date like-for-like sales were up 0.9% versus no growth.
Card Factory said its stores saw an increase in average spend following the targeted improvements to its range of card and non-card products. However, LFL sales were dented by weaker footfall in the third quarter and fell 0.4%. Year-to-date LFL store sales remained stable, with 0.7% growth.
Website sales were up 16.2% in the third quarter, taking year-to-date revenue growth to 21.9%, down from 70.9% the previous year.
Card Factory said its store roll out was driving additional revenue growth, with 12 new stores opened in the third quarter and 38 new UK and Republic of Ireland stores opened in the year to date.
The group said it was on track to deliver around 50 new UK and ROI openings in the full year.
It continues to face external cost pressures such as the National Living Wage, while increased storage costs also impacted the year-to-date performance. However, these were expected to "substantially reduce" in FY21.
Chief executive Karen Hubbard said: "I am pleased with our year-to-date performance. Our ongoing focus on customer experience, and the quality and range of our card and complementary non-card products, has led to an increased average spend both in stores and online. This has helped us to substantially offset the effect of the lower high street footfall experienced in the quarter and the corresponding impact on our like-for-like sales.
"We remain on track with our new store roll out and are focused on pursuing other new growth opportunities and retail partnerships to extend our market penetration in the UK and overseas."
Hubbard said the board anticipates profits for the full year to be broadly in line with its previous expectations.
At 1210 GMT, the shares were down 4.1% at 148.59p.