Capricorn Energy to return $700m to shareholders, production growth beats expectations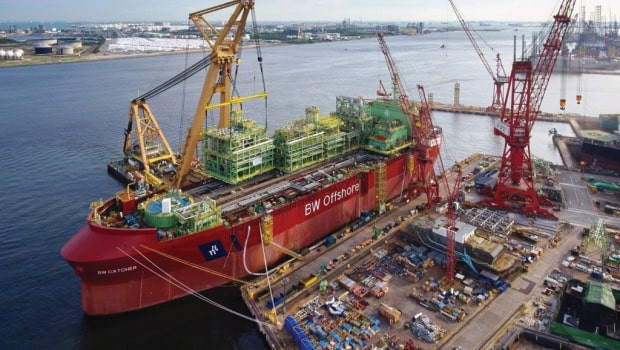 Exploration and production firm Capricorn Energy said on Tuesday that it will return approximately $700.0m to shareholders as production growth at its newly acquired Western Desert Assets in Egypt beat expectations.
Capricorn stated production from its Egyptian assets had increased roughly 8% between their acquisition in September and the end of the calendar year, averaging 36,300 barrels of oil equivalent per day net to its working interest.
The FTSE 250-listed firm noted that its working interest production was anticipated to average 37,000-43,000 boepd, with production growth seen throughout the year and 2022 exit rates forecast to exceed the top end of its current guidance range.
In the UK, Capricorn said the earn-out consideration on the disposal of its UK Catcher and Kraken interests in relation to 2021 production and oil prices will be approximately $76.0m, payable in the second quarter, while a further uncapped earn-out consideration will be payable in respect of calendar years 2022 to 2025, based on meeting minimum production volumes and average oil prices.
Capricorn also highlighted that it had concluded all necessary steps under India taxation rules for the payment of a tax refund of approximately INR 79.0bn (£784.66m) - expected to be made in early 2022.
The group added that $500.0m will be returned to shareholders by way of tender offer, while $200.0m will be returned via an ongoing share repurchase programme to provide a continuing value-accretive return of capital to shareholders.
Chief executive Simon Thomson said: "We are very encouraged by the initial operating performance of our newly acquired Western Desert Assets in Egypt, with production growth ahead of expectations. We look forward to accelerating cash flows from the assets whilst reducing their emissions profile.
"With balance sheet strength and financial flexibility, Capricorn enters 2022 positioned to make another significant capital return to shareholders with the company having concluded all required steps to enable payment of the India tax refund."