Cairn Homes announces strong order book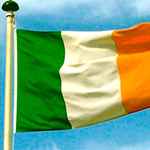 Cairn Homes's profit fell by almost two-thirds in 2020 because of the Covid-19 crisis but the Irish housebuilder said it had a strong order book going into 2021.
Operating profit in the year to the end of December fell 65% to about €24.1m (£21.3m) from a year earlier as revenue dropped to €260m from €435.3m, Cairn said in a trading update.
The average price of each home sold fell to €332,000 from €372,000 as sales were skewed towards starter homes, the company said. It closed 743 sales in the year, including 536 in the second half after the Covid-19 lockdown eased. In 2019 Cairn sold 1,080 homes.
Cairn said its strong performance in the second half continued into 2021 and that it had 698 closed and forward sales on its books with a net value of €214m. The company said it had agreed a private rental sector forward sale of 150 new homes valued at €48.6m with two extra large PRS projects under construction.
Michael Stanley, the company's chief executive, said: "I believe Cairn exited 2020 a stronger and more resilient business. The number of new homes we have completed and our profitability in 2020, allied with our large 2021 order book, are all strong endorsements of our business model, ambition and hard work."
Cairn said it had a gross cash position of €34m at the end of December and net debt of €170m. The business generated cash in the second half and available liquidity was €180m at the end of December.
The company's shares rose 5% to 94.5p at 13:23 GMT.