Cairn Energy posts better-than-expected year-end net cash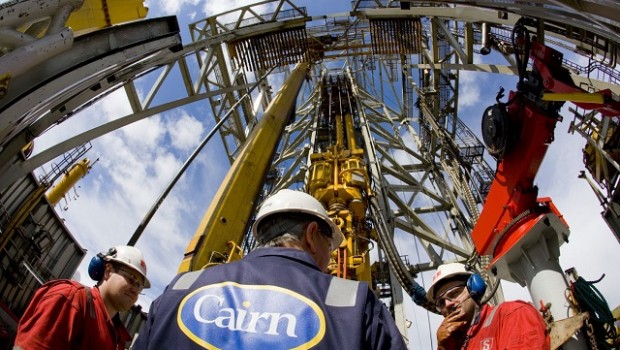 Cairn Energy continued to guide towards submission of its development plans for the SNE and Nova developments in the first and second half of 2018, while maintaining its guidance for capital outlays on development and exploration and appraisal at its North Sea developments, Kraken and Catcher.
However, in its pre-close update the oil explorer reported net cash of $86m as of year-end, which was ahead of the $56m penciled in by some analysts.
"With first oil production from its North Sea developments, Cairn continues to deliver a strong and balanced business with a growing production base supporting further development and a multi-well exploration programme offering significant growth potential," said Cairn chief Simon Thomson.
The company projected that total expenditures for developing the Kraken and Catcher developments would rise to roughly $140m over the course of 2018, while committed exploration and appraisal outlays for the two would come in at approximately $95m.
To take note of, those figures included $35m of cash outflows remaining in respect of activities undertaken in 2017, the company said in a statement.
As per previous guidance, the firm said it was targeting submission and approval of its exploitation plan for SNE in the backhalf of 2018, with the final investment decision expected to follow soon afterwards.
Initial production from SNE was seen at about 100,000 barrels per day.
At Catcher and Kraken, Cairn estimated full-year 2018 production net to the company would run at between 17,000 to 20,000 b/d, with completion of project commissioning on both fields expected in the front half of 2018.
Cairn's working interest in Catcher and Kraken stood at 20% and 29.5%, respectively.
Full capacity at those two fields was seen by mid-year and peak net output net to Cairn at 25,000 b/d, which management said would deliver significant cash flow.
At 20%-owned Nova, formerly known as the Skarfjell development, the Plan for Development and Operation (PDO) was anticipated for the first half of 2018, with first oil expected in the backhalf of 2021, Cairn said, with output net to the company pegged at about 10,000 b/d.
As at year-end, the company's reserves-based bank lending facility was undrawn, with $200m available as of 31 December 2017 and a peak availability of between $350m and $400m forecast.
Instead, Cairn had used $30m available to it under the Norway Exploration Facility, adding that as of year-end its outstanding Norwegian exploration rebate receivables stood at $38m.
Pending the result of the current international arbitrage on affecting its stake in India's Vedanta, Cairn said it was unable to access the value of its 5% holding, which had been valued at $1.1bn as of the end of December.
The international tribunal at The Hague's final hearing was expected in August, with the drafting of the award expected afterwards.
Commenting on the company's results, analysts at Barclays said: "Cairn's results statement contains no big surprises but we see encouraging incremental details, most notably plans to use a redeployed FPSO in Senegal (potentially reducing the lead-time to first oil) and what looks to be a small reserve upgrade at Catcher. Indian tax arbitration continues to hang over the investment case, but we see value in the stock - trading at a 25% discount to our Tangible NAV - and rate it Overweight."
For their part, Deutsche Bank trimmed its target from 240p to 230p.
Deutsche added: "Upside catalysts are limited to North Sea exploration success or a positive Cairn India resolution. [...] Senegal, in particular, offers significant potential to deliver material value upside, however this is largely reliant on moving the project towards sanction."