Bytes Technology delivers another record set of results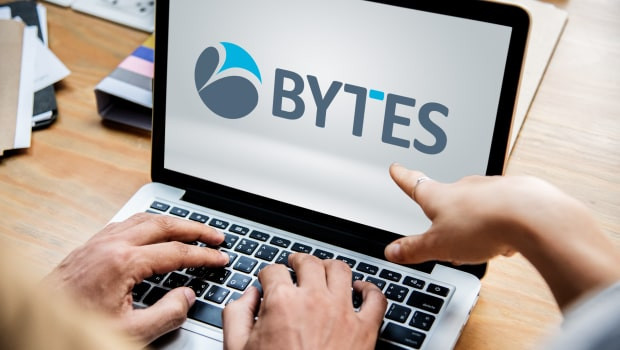 Bytes Technology Group reported gross invoiced income of £1.21bn in its preliminary results on Tuesday, up 26.1%, with growth reported across all business areas of software, hardware and services.
The FTSE 250 company said revenue was ahead 13.8% to £447.9m for the 12 months ended 28 February.
Gross profit was up 19.9% to £107.4m, which the board put down to strong customer acquisition trends across both public and private sectors and increasing gross profit per customer, while its gross margin improved to 24% from 22.8% year-on-year, in line with the growth in gross profit exceeding growth in revenue.
Bytes' operating profit was 57% firmer at £42.2m, while adjusted operating profit was up 23.6% to £46.3m.
Cash at year-end totalled £67.1m, up from £20.7m a year earlier, reflecting growth in profit and the company's high cash conversion rate of 131.9%, up from 130.7%.
Earnings per share were 61% firmer at 13.72p, while adjusted earnings per share increased 18.3% to 15.46p.
The board proposed a final dividend of 4.2p per share, and a special dividend of 6.2p per share, which if approved by shareholders would both be paid on 12 August to shareholders on the register as at 29 July.
Looking ahead, Bytes said that after a successful 2022 financial year with a continuation of double-digit growth across key financial metrics, it was carrying "strong momentum" into the 2023 period.
The board said it had made a "good start" in the new financial year, although it was mindful of both domestic and global macroeconomic pressures.
"This is another record set of results for BTG, with positive contributions from all parts of the business," said chief executive officer Neil Murphy.
"During the year we continued to strengthen our market position, by deepening our relationships with key software vendors and expanding our expertise in areas such as cloud, security and annuity software and services.
"These steps enabled us to make meaningful progress against our strategy and ensure our customers continue to receive the highest quality of service."
At 0948 BST, shares in Bytes Technology Group were up 3.64% at 455.6p.
Reporting by Josh White at Sharecast.com.