Burberry slumps on Chinese consumption worries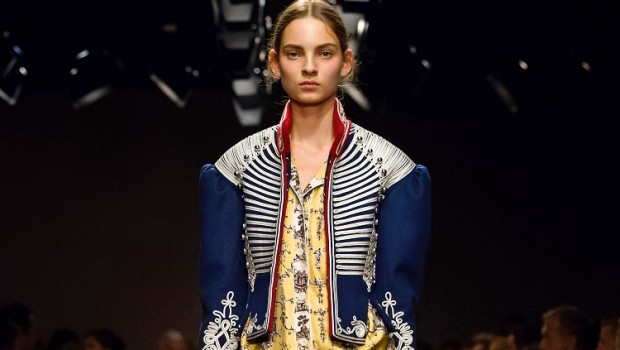 Luxury fashion brand Burberry was under pressure on Wednesday amid concerns about Chinese demand for luxury goods as Morgan Stanley suggested it may have peaked.
The bank downgraded its stance on the EU luxury goods sector to 'underweight' from 'neutral', noting that Chinese consumer confidence - traditionally a good indicator for the sector - appears to have peaked. The bank added that its China economist Robin Xing expects Chinese consumption trends to slow further in the second half of the year.
"The weakness in Chinese consumer confidence has weighed on the sector of late, and is likely to remain a drag going forward if Chinese consumption trends continue to slow as our China economist Robin Xing expects.
"Robin argues in his recent report that consumption in China currently faces a number of near-term headwinds, including tighter consumer credit and lower housing subsidies, so could continue to slow further in 2H 2018."
According to Morgan Stanley's Global Exposure Guide database, European luxury goods companies currently generate 18% of their revenues from Chinese consumers, not accounting for travelling Chinese consumers. Taking them into account, the sector's revenue exposure is much higher at around 35% of total revenues.
Aside from concerns about Chinese consumption, MS also said the sector was vulnerable to a general underperformance of growth versus value.
"Luxury goods' relative performance has closely tracked that of the Nasdaq and EU growth index in recent years. Around 92% of the sector is currently in Europe's growth index," it said.
In addition, it said the sector looks stretched on a number of its indicators, including valuation, and highlighted slowing earnings per share momentum.
"Strong EPS momentum has been an important driver for the sector's outperformance in recent years but that appears to be fading. EPS revisions have rolled over in recent weeks (albeit still positive), and sales revisions have recently turned negative too."
Late on Tuesday, LVMH, which owns brands such as Louis Vuitton, Dior, Fendi, Celine and Givenchy, posted a 10% rise in third-quarter sales but warned that it would continue to be "vigilant" in an "uncertain geopolitical and monetary context".
At 1250 BST, Burberry shares were down 4% to 1,805.50p, while LVMH was 5.1% lower at €271.15 and shares of Gucci and Yves Saint Laurent owner Kering were down 5.9% at €397.