Burberry Christmas sales hit by China Covid disruption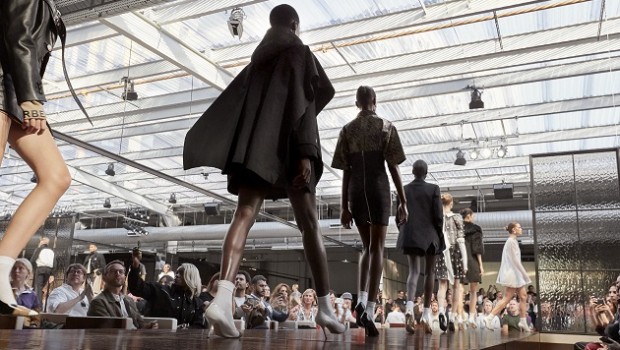 Third-quarter sales at UK luxury brand Burberry took a hit from Covid-19 disruption in its key market of China, the company said on Wednesday.
Like-for-like sales grew by only 1% to £756m in the three months to end-December, compared with a rise of 7% a year earlier and against a forecast increase of 2%.
Excluding Mainland China, were revenue was down 23%, comparable store sales grew 11%, driven by a strong performance in Europe over the Christmas period.
Dresses and knitwear were popular, as was the brand's signature trenchcoat. There was also growth in accessories with a double-digit increase in leather goods, led by the 'Lola' bag.
"Our near and medium-term targets remain unchanged as we continue to target high-single digit revenue growth with operating leverage ensuring good margin progression, notwithstanding the current macro environment," Burberry said.
"Based on the effective foreign exchange rates as of December 30, 2022, we expect a currency tailwind of £160m on revenue and £70m on adjusted operating profit in full-year 2023."
Interactive Investor head of markets Richard Hunter said the relaxation of the zero tolerance Covid-19 policy in China had yet to wash through to the numbers "and this could be an area in which Burberry gains significant advantage".
"Traditionally the group has reaped the benefit of Asian tourism spending, and the possibility of pent-up demand from locked-down consumers could well lead to a coiled spring effect which would complement the progress being made elsewhere," he said.
"With the potential return of the Asian tourist, the share price has been quick to react, with a rise of 28% over the last year comparing with a gain of 3.8% for the wider FTSE100, and with a spike of 41% over the last six months. The market consensus of the shares as a hold seems to be a cautionary wait and see approach, until such time as the full benefits of consumer spending can be unleashed in Burberry's direction."
Reporting by Frank Prenesti for Sharecast.com