Bunzl Q1 revenues up on Covid product demand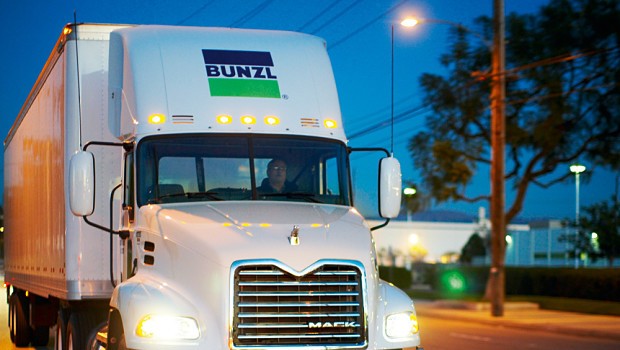 Distribution specialist Bunzl reported a rise in first quarter revenue driven by demand for Covid-related products, but warned of a slight slowdown in the second half as it maintained full year guidance.
The company said group revenue in the first quarter was up 5.4% at actual exchange rates, with acquisitions contributing revenue growth of 4.3%.
Bunzl, which supplies companies with personal protection equipment, cleaning chemicals, disposable tableware and other products, expected "robust" revenue growth in 2021 after excluding larger Covid-19 related orders which contributed approximately £550m last year.
Increased demand for Covid-19 related products and from acquisitions offset a 5% fall in sales from the company's other offerings.
Underlying revenue performance in North America and rest of the world was driven by demand for Covid-19 related products and a continuation of the recovery in sales of other products. Continental Europe and UK & Ireland continued to be hit by the effect of pandemic-related restrictions, particularly on foodservice and non-food retail segments, Bunzl said.
"A recovery in sales of other products is expected to be largely offset by a decline in smaller Covid-19 related orders, while recent acquisitions will further contribute to the Group's performance in 2021, " the company said in a trading update on Wednesday.
"After excluding larger Covid-19 related orders, the group continues to expect good organic revenue growth in the first half of 2021 to be followed by a moderate decline in the second half."