BT Group beats estimates as Q2 profits grow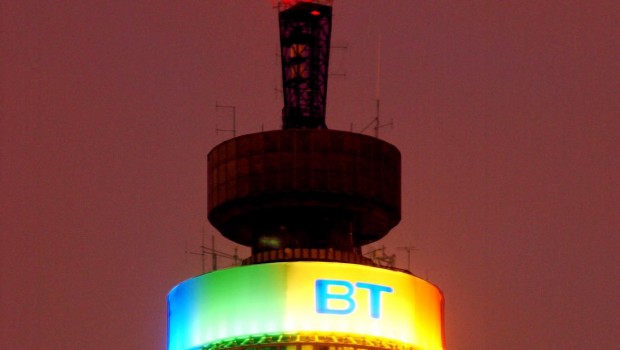 Telecoms titan BT Group reported second-quarter results above market forecasts as strong demand for fibre broadband and sports channels led to a decent jump in profits.
Reported revenues were down 2% at £4.83bn, but improved by 0.2% on an underlying basis.
However, earnings before interest, tax, depreciation and amortisation (EBITDA) improved 1% to £1.45bn, ahead of the £1.4bn expected by analysts.
"This was a solid quarter, with results slightly ahead of market expectations as we reduced costs and grew EBITDA," said chief executive Gavin Patterson.
EBITDA from the consumer division jumped 42% to £225m, boosted by the impact of BT Sport where audiences for Premier League were up 45% on average.
Fibre also helped to drive growth with one in three of retail broadband customers now enjoying super-fast internet.
Patterson said: "Our fibre footprint has increased to more than 21 million premises and will continue to grow. We continue to see strong demand across the market for the faster speeds that fibre offers."
BT lifted its interim dividend by 15% to 3.9p per share.