British Land profits decline in challenging retail markets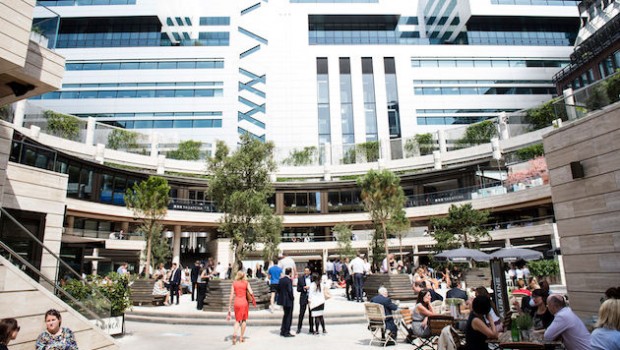 British Land reported a drop in first-half profit and the value of its portfolio on Wednesday amid challenging retail markets.
In the six months to the end of September, underlying pre-tax profit fell to £158m from £175m the year before while underlying earnings per share were down 6.4% to 16.1p. Reported pre-tax losses widened to £440m from £42m.
Meanwhile, revenue declined 34% to £328m and the value of its portfolio fell 4.3%, with retail valuations down 10.7% and office valuations up 0.4%.
The dividend per share was lifted by 3% to 15.97p.
British Land said retail investment markets remained challenging, with volumes low, "reflecting negative sentiment and a number of sellers are under pressure, encouraging more opportunistic pricing".
The company said a number of relatively small retail parks exchanged hands in recent months, although there have been very few transactions for larger lot size assets.
"In this context, domestic and overseas buyers have started to recognise the value opportunity in the sector, however there remains a gap in pricing expectations where vendors are well positioned," it said.
Chief executive Chris Grigg said: "Looking forward, we expect our markets to remain uneven, but we have kept debt levels low, our balance sheet is strong and flexible and we have a broad spread of expertise across our business. We expect retail to remain challenging, so we'll focus on driving operational performance and maintaining occupancy.
"We see early signs that some liquidity may be returning to parts of the market, and our focus will remain on thoughtfully progressing our strategy to reduce exposure. In London, we expect the market to remain good, with supply relatively constrained and high quality space, in well-connected, vibrant parts of town continuing to attract demand from a range of businesses."
At 0920 GMT, the shares were down 2.7% at 559.60p.
Russ Mould, investment director at AJ Bell, said: "A near-£600 million reduction in the value of British Land's portfolio illustrates the troubles still gripping the property sector. Unsurprisingly its high street assets slumped in value the most as retailers continue to struggle with weaker footfall.
"It is a terrible time to be a retail property investor with asset valuations still in decline and tenants asking for every bit of help they can get. British Land doesn't believe the situation will get better any time soon so its challenge is to try and sustain current occupancy levels and not have any more of its shops sitting idle and not earning any rent.
"Like many of its peers, British Land is trying to reduce its exposure to retail and have a more diverse business. Impressively, it is managing to sell assets above book value.
"The future for the business is mixed-use assets, with British Land saying there is a blurring of boundaries between work and leisure time and so people want to be able to socialise near to their office.
"So while there are clear weak spots, management remain optimistic about weathering the storm, particularly with high occupancy levels with its London offices."