British Gas owner Centrica posts record profit as energy bills soar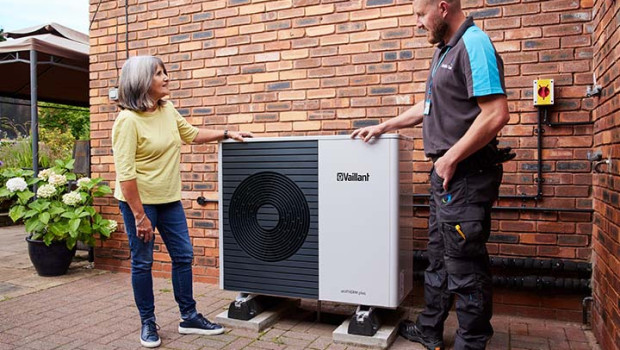 British Gas owner Centrica on Thursday reported record profits of £3.3bn, driven by soaring wholesale gas prices in the wake of Russia's invasion of Ukraine as Britons struggle with household energy bills.
The results from the scandal-hit firm are likely to fuel further calls for a tougher windfall taxes and more support for customers after oil and gas giants reported record annual earnings in the last fortnight.
Annual earnings for 2022 more than tripled against the £948m made in 2021 as bumper returns from Centrica's North Sea oil and gas operations. The company's previous record profit was £2.7bn in 2012.
British Gas was shamed last week when an undercover newspaper investigation revealed debt agents it employed had broken into customers' homes forced them on to prepayment meters to recover debts.
The company suspended the use of court warrants to install the meters and the government and energy regulator Ofgem later ordered all energy suppliers to stop the practice.
Centrica's North Sea profits are subject to a windfall tax while it also has a 20% stake in the UK's nuclear power stations, which are subject to the electricity generator levy implemented by the Finance Minister Jeremy Hunt.
However, the main opposition Labour Party wants the oil and gas windfall tax expanded to capture a greater proportion of profits.
AJ Bell investment director Russ Mould said record profits so soon after the pre-payment meter scandal that targeted vulnerable customers "will do nothing to dial down the heat on the company. Talk of more aggressive windfall taxes seems inevitable".
"Investors in the company might argue after years of disappointing returns they are due some bumper rewards. However, the fact a big driver of Centrica's soaring earnings and cash flow is the energy crisis resulting from the war in Ukraine will sit uncomfortably with many struggling to heat their homes," he said.
"It is fair to acknowledge that most of the company's record profit came not from its retail-facing British Gas business but from its energy trading division as well as its oil and gas and nuclear assets, but casual observers are unlikely to make the distinction."
"Given British Gas is the UK's largest energy supplier, the company also faces significant risks associated with customers being unable to pay their bills."
Reporting by Frank Prenesti for Sharecast.com