British Gas in heat pump sales push amid soaring energy costs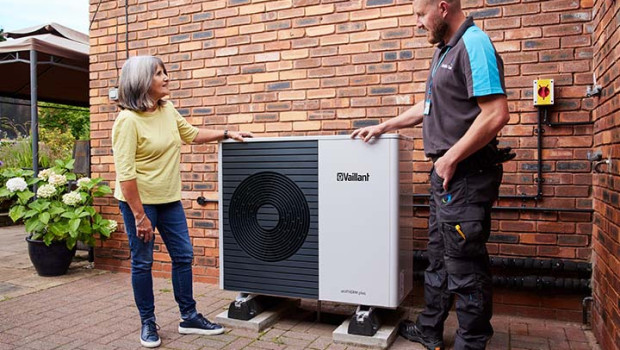 British Gas has started a price war for heat pumps as people look for alternatives to expensive gas boilers amid the cost-of-living crisis.
The Centrica-owned firm set a starting price of £2,999 per installation for an air source heat pump – £1 lower than the £3,000 starting prices for a standard installation offered by rival Octopus Energy.
That price includes grants in England and Wales of £5,000, according to the British Gas website. The Scottish government offers grants of up to £7,500.
Heat pumps draw warmth from the outside air and run on electricity.
"Heat pumps are an essential part of the UK's journey towards a decarbonised future," said Andrew Middleton, managing director of British Gas's new net zero business division.
"We recognise that many households are being cautious with their spending in the current climate and want to do all we can to make this technology more affordable – so that those customers who can make the move to low carbon heating feel compelled to do so now."
British Gas said it had installed more than 2,300 heat pumps so far. The UK government wants 600,000 heat pumps installed per year by 2028, compared to about 40,000 in 2021.
Under the Government's Boiler Upgrade Scheme, homes can get grants of £5,000 for an air source heat pump, £6,000 towards a ground source heat pump, and £5,000 towards a biomass boiler.
Reporting by Frank Prenesti for Sharecast.com