British Airways suspends flights to and from China over coronavirus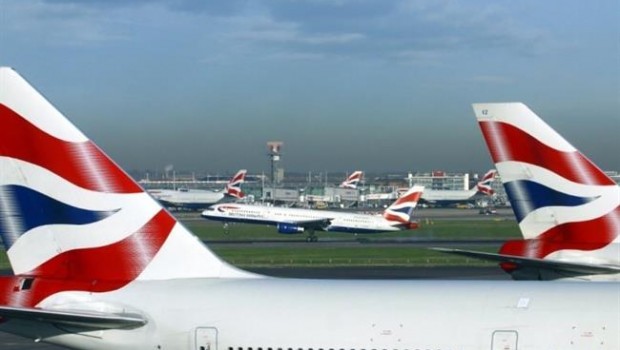 British Airways has suspended all direct flights to and from the Chinese mainland as concerns deepen about the spread of the deadly coronavirus.
In a statement on its website, the carrier told customers: "Following Foreign Office advice against all but essential travel to mainland China, we have temporarily suspended our flights to and from Beijing and Shanghai with immediate effect, until Friday 31 January, while we assess the situation.
"The situation will remain under review and we will continue to provide regular updates."
Customers flying between now and 23 February can rebook on another BA flight or request a refund. BA operates daily flights to both cities from Heathrow.
"We apologise to customers for the inconvenience, but the safety of our customers and crew is always our priority," BA said.
Since it was first confirmed at the end of December, there have been 132 deaths from coronavirus. There are now nearly 6,000 confirmed cases, with another 9,000 people suspected of having the flu-like illness.
Governments around the world are keen to prevent the illness spreading from the source of the outbreak, the central Chinese city of Wuhan. But Chinese authorities have confirmed patients are contagious before the onset of symptoms, making the outbreak harder to contain.
There are currently 16 other countries with confirmed cases. Around 300 British citizens will be flown back to the UK from Wuhan and the surrounding area on Thursday, the BBC reported, and will be placed in quarantine for a fortnight. Other countries are also repatriating citizens.
Stock markets around the world have been rattled by the outbreak, while the price of some commodities and crude oil in particular have fallen sharply. Traders are concerned that the virus will curtail travel and dampen economic growth in China, the world's largest importer of oil.
Shares in IAG, BA's Spanish parent, have been hit since the outbreak. By 1045 GMT on Wednesday, they were trading nearly 1% higher in London at 597.26p.
Other carriers curtailing flights to China include United Airlines, which has cancelled 24 flights at the start of February on poor demand. Hong Kong's Cathy Pacific and Air Canada have also reduced the number of flights they are operating to and from China.
A number of multinational companies are also restricting employees from traveling to China, according to the Financial Times, including HSBC, Standard Chartered, LG Electronics and Facebook.