Bridgepoint turns out solid first-half performance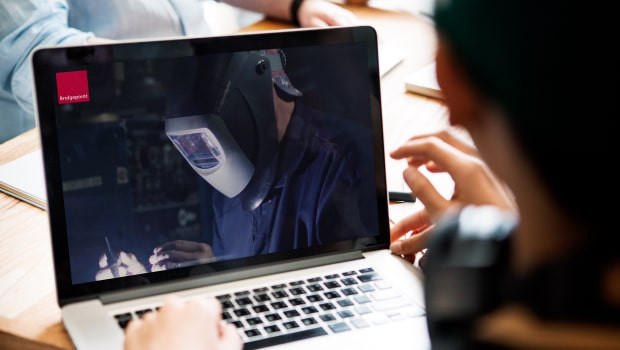 Bridgepoint reported a rise in both revenue and underlying EBITDA in its first half on Tuesday, of 15% to £140.1m and 17% to £61.8m year-on-year, respectively.
The FTSE 250 company said its performance in the six months ended 30 June was driven by income from recently-raised funds and strong investment performance.
Capital deployment was in line with 2021 as the firm took advantage of market conditions, with €2.7bn (2.29bn) invested in the period, in line with the first half of 2021.
Total assets under management stood at €37.1bn, which was an increase of 13% from the 2021 year-end and 30% from the interim point a year ago.
That was net of the assets under management decline from successfully exited investments, being more than offset by capital raising activity and increases in underlying asset valuations.
Fee paying assets under management totalled €18.8bn, representing a 6% increase year-on-year.
The board declared an interim dividend of 4p per share, up 10% from the 2021 final dividend, adding that the company remained "well positioned" to deliver 2022 financial performance in line with expectations.
"Our results for the first half reflect the resilience and continued strong progress of our business despite a much more volatile market backdrop than expected at the start of the year," said chairman William Jackson.
"Bridgepoint has delivered continued growth in profits in the half-year, reflecting the strength of our middle market business model.
"Every Bridgepoint fund is deliberately diversified by year, sector and geography."
Jackson said the firm's capital raising plans for Bridgepoint Europe VII and Direct Lending remained unchanged, despite the congested fundraising markets that it flagged at the start of its fundraising programmes late last year..
"In this context Bridgepoint Europe VII has already attracted a significant amount of capital, holding a first close of €4bn in the second quarter.
"Since then, the fund has enjoyed further closings and it is now in the final third of its fund raising programme with the process likely to formally complete in the first half of 2023.
"Looking forward, we expect market volatility and inflation pressures to continue and have positioned our investment activity accordingly."
Bridgepoint would not be immune to macroeconomic events, William Jackson said, but believed its funds were "well positioned" for current conditions as reflected by the progress being made in raising capital for BE VII.
"We are excited by the strategic growth prospects for the group as we continue to progress our business development plans and remain confident in Bridgepoint's ability to deliver attractive returns for our fund investors and our shareholders alike."
At 0910 BST, shares in Bridgepoint Group were up 11.79% at 255.34p.
Reporting by Josh White at Sharecast.com.