BP profits surge to record $27bn, unveils $2.75bn share buyback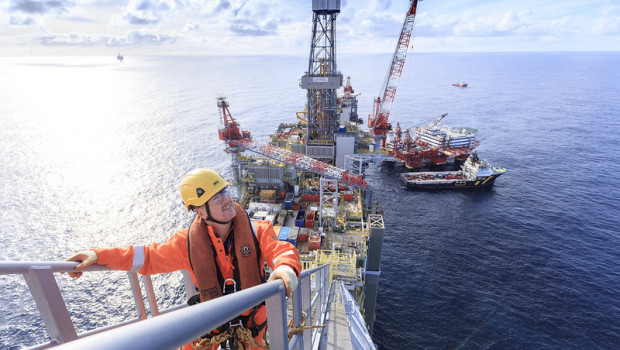 BP more than doubled annual profits to a record $27.6bn as the Ukraine war in sparked higher gas prices, fuelling more calls for tougher taxes on the sector as consumers face a 40% rise in bills this April.
The full-year result compares with $12.8bn a year earlier. In the final three months of 2022 underlying replacement cost profit – its preferred measure - came in at $4.80bn, missing estimates of $5.04bn and well below $8.15bn in the third quarter.
BP's results follow those from rival Shell, which last week posted record yearly profits of almost $40bn as gas prices took off as Russia invaded Ukraine.
Operating cash flow surged to $13.57bn for the fourth quarter, smashing estimates of $7.17bn and the company on Tuesday announced a further $2.75bn in share buybacks and lifted its dividend by 10% to to 6.006 cents per share.
In a separate strategy update the energy giant said it planned to spend around $8bn a year on its oil and gas business and the same amount on its energy transition businesses out of a total of up to $18bn by 2030.
However, in a move that angered environmental campaigners, the company oil and gas production would be about 2 million barrels of oil equivalent a day in 2030 – 25% lower than in 2019, but higher than previous plans to actually cut production by 40% in a shift to renewables.
LAWMAKERS CALL FOR 'PROPER' TAX ON WINDFALLS
Shadow Labour Party climate secretary Ed Miliband called on the government to bring forward a "proper" windfall tax on energy companies.
"It's yet another day of enormous profits at an energy giant, the windfalls of war, coming out of the pockets of the British people. What is outrageous is that as energy giants rake in these sums, (Prime Minister) Rishi Sunak still refuses to bring in a proper windfall tax."
Trades Union Congress general secretary Paul Nowak, said: "As millions struggle to heat their homes and put food on the table, BP are laughing all the way to the bank. Hard-pressed families will rightly feel furious – they are being treated like cash machines."
"This boils down to political choices. Ministers are letting big oil and gas companies pocket billions in excess profits. But they are refusing to give nurses, teachers and other key workers a decent pay rise," he added as nurses continued strike action over pay on Tuesday.
BP said it had run up a $15bn global tax bill. In the North Sea, which accounts for less than 10% of global profits, it will pay $2.2bn in tax for 2022, including $700m because of UK's energy profits levy. It also took a $505m accounting charge due to European Union windfall levies.
"Although the oil price has fallen by 4.4% so far this year, the current level of around $82 gives BP excessive leeway, given its breakeven point of $40 per barrel. Indeed, in terms of outlook, the group expects the price to remain relatively robust on the back of recovering Chinese demand, while refining margins are also likely to stay elevated in light of Russian sanctions," said Interactive Investor head of markets Richard Hunter.
"The shares have dipped slightly of late given the marginal decline in the oil price, but over the last year have added 18%, as compared to a gain of 3.5% for the wider FTSE100."
"Shell may be the marginally preferred of the UK majors, but the market consensus on BP will also likely remain positive, coming in at a buy."
Reporting by Frank Prenesti for Sharecast.com