Bovis and Galliford Try make management changes as acquisition completes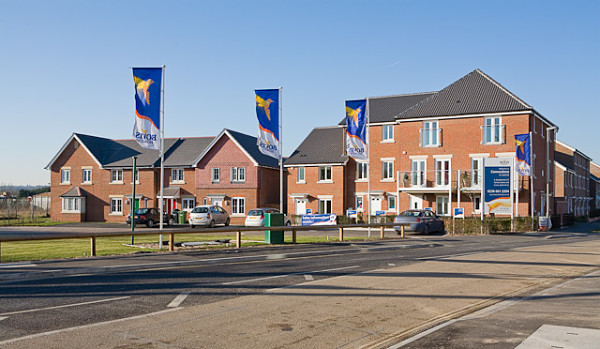 Bovis Homes Group has completed the acquisition of Galliford Try's Linden Homes and Partnerships & Regeneration businesses, it confirmed on Friday.
At the same time, the FTSE 250 company announced that, with effect from completion, Graham Prothero - who was the chief executive officer of Galliford Try - has been appointed as its chief operating officer.
"I am delighted that we have completed the exciting and transformational acquisition of the Linden Homes and Partnerships & Regeneration businesses of Galliford Try," said Bovis Homes chief executive officer Greg Fitzgerald.
"The combination of these businesses with Bovis Homes creates a top five housebuilder in the UK with the capacity to deliver over 12,000 homes per year in the medium term.
"It also gives us a leading position in the high-growth, more resilient partnerships market."
Fitzgerald said that, within the enlarged business, the company's commitment to ensuring "the highest levels of build quality" and customer satisfaction would "remain central" to its operations.
"We would like to thank all shareholders for their engagement in this process and look forward to delivering the clear strategic and financial benefits of this combination.
"Finally, I would like to extend a very warm welcome to all our new colleagues and thank everyone collectively for their continued hard work and focus on our customers during this busy period."
In its announcement, Galliford Try Holdings confirmed the completion of the disposal of its Linden Homes and Partnerships & Regeneration divisions, with the related scheme of arrangement becoming effective as of 2 January.
"The completion of the corporate transaction transforms Galliford Try into a well-capitalised, standalone construction-focused group," said Galliford Try chairman Peter Ventress.
"On behalf of the board I thank Graham [Prothero] for his contribution to the group and the transaction and wish him well in his new role."
Following Prothero's departure, as it had announced on 7 November, Bill Hocking had also now formally taken up his role as Galliford Try's chief executive.
"Bill was appointed to the executive board as managing director of construction on 1 September 2015, and has led the Construction & Investments division of Galliford Try as chief executive since 1 August 2016," said Peter Ventress.
On behalf of the board I congratulate Bill on his appointment as chief executive of Galliford Try."
Bill Hocking himself added that he was "excited" by his appointment, and the opportunity to lead Galliford Try's UK construction-focused group, which he described as "strongly positioned" for future growth.
"I am particularly looking forward to working with the group's highly experienced senior management team focusing on optimising the operational performance of the business."
At 0837 GMT, shares in Bovis Homes were up 0.29% at 1,334p, and Galliford Try stock was down 94.2% at 140p following the scheme of arrangement.