Boohoo supply chain has 'endemic' failings, review finds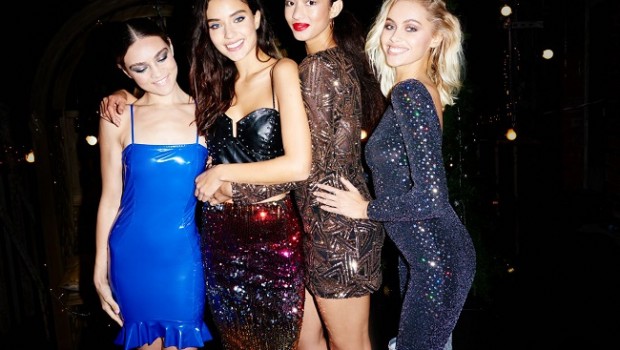 Boohoo said it would overhaul its purchasing, governance and supply chain after an independent review found "endemic" failings at factories making the fast-fashion company's products in Leicester.
The company, whose brands include PrettyLittleThing, Nasty Gal and Coast, commissioned leading barrister Alison Levitt to carry out a review in July after Next and other customers dropped its products over allegations of poor treatment of workers in its factories.
Levitt found that some workers in Leicester were paid illegally low rates and that many were not allowed paid holidays or sick leave. She found factories in disrepair with no open fire escapes and said if a fire had started workers would probably have died.
"It is more likely than not that these conditions exist across the best part, if not the entirety, of Boohoo's Leicester supply chain," Levitt said. "The problems we have described are endemic."
The company said it was making improvements and that Levitt agreed these started before a wave of bad publicity that prompted the review. Levitt said there was no evidence Boohoo broke the law.
Boohoo's shares collapsed earlier in 2020 after reports alleged workers in Leicester making clothes for the company were paid well below the minimum wage and were forced to work without protection during the Covid-19 lockdown. Boohoo's initial response was defensive before it ordered the review under pressure from customers and investors.
Levitt said: "The allegations of unacceptable working conditions and underpayment of workers are not only well-founded, but are substantially true." She said the company's organisation and priorities meant risks were virtually invisible to its top executives.
"Boohoo has not felt any real sense of responsibility for the factory workers in Leicester and the reason is a very human one: it is because they are largely invisible to them," Levitt said in her report. "It is hard for people to empathise with the plight of those of whom they know little."
The allegations added to longstanding concerns about treatment of workers in Leicester's garment industry, which has grown to supply fast-fashion companies such as Boohoo. In March 2019 at the latest Boohoo knew there were problems at factories in Leicester and by December board members "knew for a fact" workers were being badly treated, including illegally low pay, Levitt said.
Boohoo started to make changes but these were not urgent enough, Levitt said. The company also failed to act on risks created by the Covid-19 lockdown and it was "inexcusable" that it did not think about how factories in Leicester would cope with extra demand as sales boomed, she added.
The company's shares rose 11% to 360p at 11:11 BST. They have made back much of the ground lost after the allegations emerged in early July, causing the shares to drop to 215p.
The review "has identified many failings in the Leicester supply chain" Boohoo said. The company said it was close to appointing a highly experienced person to oversee its plans for change independently.
Boohoo said it would appoint two new non-executive directors including one with a background in environmental, social and governance matters. Supply chain compliance will be discussed at every board meeting from now on, it said.
The company is also appointing a director of responsible sourcing to develop and implement mandatory purchasing principles for buying teams. Buyers will have to carry out training and bonuses will be paid for sticking to the principles with disciplinary action for people placing rogue orders.
Boohoo said it would reduce its list of suppliers while keeping a major presence in Leicester, audit all suppliers and invite new manufacturers with a record of ethical policies to join the list.
John Lyttle, Boohoo's chief executive, said: "Ms Levitt's independent review … has identified significant and clearly unacceptable issues in our supply chain, and the steps we had taken to address them, but it is clear that we need to go further and faster to improve our governance, oversight and compliance."
Hargreaves Lansdown said: "The confirmation from a senior barrister that there were many failings in Boohoo's Leicester supply chain doesn't make easy reading. The review points out that Boohoo's business model isn't founded on exploiting workers in Leicester … but there's no escaping the scandal shows a clear lack of oversight, dismal monitoring and poor governance."