Boohoo shares drop again with Leicester in spotlight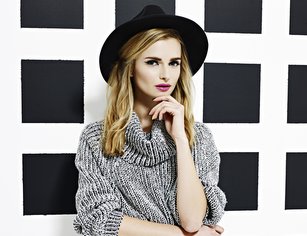 Boohoo shares fell resumed their heavy decline after a further stream of negative press coverage over the embattled fashion brand's manufacturing activities in Leicester.
The fast fashion company's shares plunged over several days last week on allegations that factories in its supply chain paid illegally low wages and forced workers to work during the Covid -19 lockdown without protection. Boohoo tried to distance itself from the factories involved and launched an independent review of its supply chain.
Reports at the weekend linked one of the factories under scrutiny with the brother of Boohoo's co-founder Jalal Kamani. A Financial Times story focused on working conditions in Leicester, where Boohoo dominates production from more than 1,000 garment factories.
On Monday Boohoo shares were down 15% to 237.66p at 10:23 BST. The company's market value has fallen by about £2bn in the past week.
Standard Life Aberdeen, which was Boohoo's third-biggest independent shareholder, said on Friday it had sold almost all its stake in the company. The investor said the company's response to the allegations was "inadequate in scope, timeliness and gravity".
Analysts said Standard Life's response would put pressure on other investors with environmental, social and governance (ESG) policies and funds to drop Boohoo shares.
"Having seen a significant shareholder being so vocal with their concerns surrounding working practices, we believe that there will be growing difficulty for ESG investors in this arena," Shore Capital analyst Greg Lawless said.
Problems in Leicester's garment industry were also highlighted when Quiz said it was investigating a report that workers were offered less than half the national living wage to work in a factory where Quiz-branded jackets were visible. Quiz said one of its suppliers had used a subcontractor against its instructions.
Peel Hunt analyst Jonathan Pritchard said: "This feels very much like boohoo's initial response to its supply chain allegations last week … The changing nature of ESG investment criteria across all funds, not just ESG-specific funds, is demanding a higher level of visibility and reporting requirements for boohoo and other retailers. It is this which we see as the catalyst for change rather than consumer pressure."