Boohoo beats on Q1 sales growth, cash piles up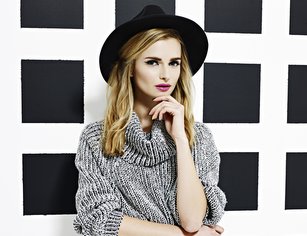 Boohoo posted slightly higher-than-expected sales growth in the first quarter of its financial year and left its full-year guidance for topline growth unchanged, as analysts had anticipated, even as cash continued to pile up on its balance sheet.
Commenting on the online fashion retailer's performance, company chief John Lyttle said: "The Group has made a strong start to the year as we continue to disrupt and capture market share in the UK and internationally across all our brands.
"[...] We have ambitious plans for the Group, and continue to invest to ensure that our scalable multi-brand platform is well-positioned to disrupt, gain market share and capitalise on the global opportunity in front of us."
The retailer reported a 39% jump in total sales (consensus: +35%) for the three months to 31 May to reach £254.3m and reiterated its guidance for full-year revenue growth of 25-30%, projecting an EBITDA margin of around 10.0%.
All other guidance, such as for medium-term revenue growth of at least 25% and an EBITDA margin of roughly 10% was unchanged.
Ahead of the update, Numis's Simon Bowler had forecast a 38% rise in sales, telling clients that risks were skewed to the upside and that anything above 40% would increase scrutiny of the company's full-year guidance for a 25-30% increase in sales, with consensus already "modestly" above that.
"Nonetheless, given it is only 1Q and that management will likely want to leave room for forecast upgrades through the year, any formal change to guidance aren central case at this stage," Bowler said.
The company's sales grew rapidly in all geographies, with the those in the UK up by 27% to £140.6m at constant exchange rates, alongside increases of 71% to £38.2m in Rest of Europe and by 66% to £51.3m in the US.
First quarter gross margins were more or less steady at 55.0%, versus 55.2% one year ago, and as expected by analysts, but net cash rose to £194m from £151m.
At constant exchange rates, sales at its PrettyLittleThing unit were 42% higher at £112.1m and those at Nasty Gal by 153% to £18.2m, while at boohoo they increased by 27% to £123.5m.
However, sales growth at PLT fell short of the 65% rise estimate from analysts at RBC, although it was far stronger than anticipated at Nasty Gal, for which RBC had forecast an increase of 76%.
For Boohoo, RBC had anticipated sales would grow by 20%.
"In Q1 the gross margins of the individual brands continued to converge," further pointed out.