Bodycote posts rise in FY profit, lifts dividend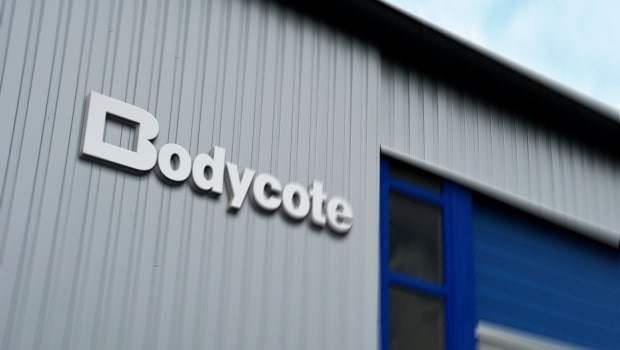 Bodycote reported a jump in full-year profit and revenue on Friday as it said that permanent price increases had fully recovered labour and general cost inflation.
In the year to the end of December 2022, headline operating profit rose 19% to £112.2m, on revenues of £743.6m, up 20.8% on the previous year.
Statutory pre-tax profit rose to 95.3m from £77.5m and headline pre-tax profit increased to £105.5m from £88.5m.
Basic headline earnings per share pushed up 19% to 42.7p and the company declared a total dividend for the year of 21.3p a share, up from 20p.
Revenue in Specialist Technologies rose 14%, while Emerging Markets revenue was 16% higher and the civil aerospace segment saw 19% growth.
Chief executive Stephen Harris said: "Bodycote's growth in 2022 was well above the background growth in our served markets, augmented by investment over the last several years in the higher growth markets of specialist technologies, emerging markets, civil aerospace and electric vehicles, which now represent more than half of the group's revenue and 62% of headline operating profit.
"A key achievement has been the recovery of energy cost increases through surcharges and the full recovery of other inflation through permanent price increases.
"While there are near term macroeconomic uncertainties, we expect underlying volume to continue to grow ahead of the background markets, and margins are expected to expand as surcharges moderate."
Bodycote supplies heat treatments, metal joining, hot isostatic pressing and coatings services.