B&M European Value Retail launches strategic review of German business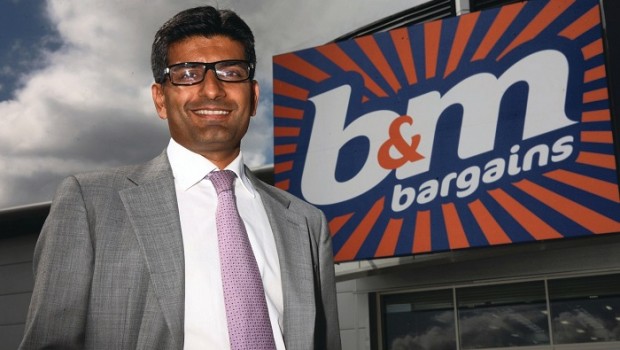 Shares of B&M European Value Retail slumped on Tuesday as the discounter said it has undertaken a strategic review to determine the future of its German business, Jawoll.
In its interim results for the 26 weeks to 29 September, the company said Jawoll's financial performance remained disappointing due to distribution issues and weak sales.
Chief executive officer Simon Arora said: "The performance of Jawoll has continued to be impacted by trading and operational issues and its financial performance remains disappointing. The board is carrying out a strategic review of Jawoll in order to determine its future."
B&M said group pre-tax profit during the half fell 70.5% to £32.2m. This included an impairment charge of £59.5m relating to Jawoll. Meanwhile, group revenues - excluding Babou, which was acquired after the half year in FY19 - were up 12.4% to £1.8bn.
The company said trading so far in the third quarter had seen continued solid like-for-like sales growth in the B&M UK store business.
Arora said: "We have delivered a solid overall first half performance driven by our core B&M UK stores business which constitutes 86% of group sales. Our existing stores performed consistently well through the last two quarters, generating half year LFL of 3.7%. The current crop of new stores also achieved especially strong results.
"The core business has made a solid start to the second half of the financial year. Heron Foods has continued to grow in the UK and we remain very pleased with the overall progress of that business."
At 0900 GMT, the shares were down 7.8% at 348.66p.
Russ Mould, investment director at AJ Bell, said: "B&M seems to have made a mess of its German business called Jawoll. It looks like poor management decisions with product availability issues, late arrival to stores of seasonal stock and huge markdowns to clear old stock. There have also been large costs incurred on third party warehousing and logistics.
"This looks like a business which has taken its eye off the ball and today's sharp share price decline is investors' way of expressing dismay with the performance.
"B&M would be best getting rid of the German business and sharpening its focus on gaining scale in the UK and France."
RBC Capital Markets analyst Richard Chamberlain said: "The situation in Germany remains disappointing owing to distribution issues and a weak sales performance, but the fact that B&M are undertaking a strategic review this year suggests that it is likely to exit this business in the future.
"We continue to believe B&M is well positioned in the UK as it provides exposure to the discount retail sector, which has been growing both in good times and bad. It offers a strong rollout story in the UK, trading under both B&M and Heron Foods and we expect the UK business (c.88% of sales) to have a more normal year this year and expect that it will continue to benefit from stronger homewares and gifting ranges in H2."