BioNTech vaccine revenues to fall sharply as Covid demand wanes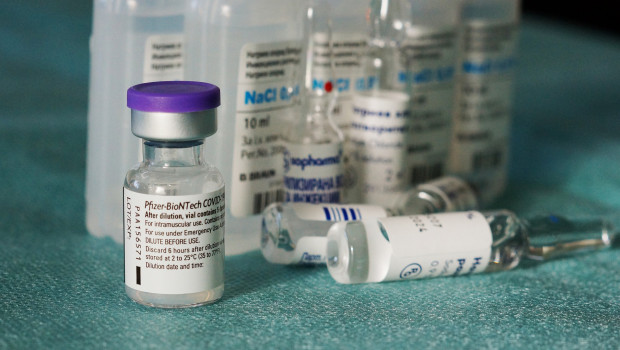 BioNTech warned on Monday that revenues would fall sharply this year, as demand for its ground-breaking Covid-19 vaccine wanes.
The German biotech, which partnered with Pfizer to produce the vaccine, said revenues from Covid vaccines would be around €5bn in the current year. That compares to group revenues of €17.31bn in 2022, the bulk of which are derived from the vaccine.
Analysts had been looking for a forecast closer to €8bn.
BioNTech said: "While a vaccine adaptation is expected to lead to an increased demand, fewer primary vaccinations and lowered population-wide levels of boosting are anticipated.
"Seasonal demand is assumed, moving expected revenue generation significantly to the second half of 2023."
The update came as BioNTech posted full-year results. Revenue fell from €18.98bn to €17.31bn, while net profits eased to €9.43bn from €10.29bn, also because of falling Covid vaccine demand.
Diluted earnings per share declined to €37.77 from €39.63.
The cash-rich firm said it expected to buy back up to €500m shares in 2023, as well as spending around €1bn more on research and development. It intends to spend between €2.4bn and €2.6bn on R&D this year, compared to €1.54bn in 2022.
Ugur Sahin, co-founder and chief executive, said: "We made significant progress in 2022 by advancing our pipeline and launching this world's first Omicron BA.4/BA.5 adapted bivalent Covid-19 vaccine.
"As we look to 2023 and beyond, we plan to continue investing in our transformation with a focus on building commercial capabilities in oncology, and working towards registrational trials. Our mid-term goal is to seek approval for multiple oncology products in cancer indications with high unmet medical need."
As at 1315 BST, BioNTech's New York-listed shares were down nearly 4% in pre-marketing trading.