Bikes power Halfords Q3 sales, but warning on motoring unit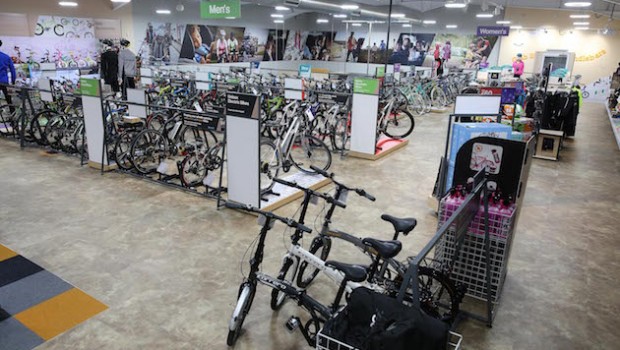 Bike and car products retailer Halfords said third quarter sales leapt 11.5% as Britons got on their bikes during the Covid-19 crisis, but warned of a hit to its motoring business with fewer vehicles on the road.
Like-for-like sales were up 11.7% in the 13 weeks to January 1. Cycling product sales surged 35.4%, while the Autocentres garage business saw a 21.1% rise. Like-for-like sales for motoring products fell 8.4% in the third quarter.
Halfords said the cycling sales growth was driven by continued strength in adult mechanical, e-bikes and e-scooters, despite global container shortages and port congestion impacting availability.
Halfords said the hit to its motoring business was expected to be less severe in the latest lockdown than spring, but added that this would not be offset by cycling, traditionally weak in the fourth quarter as fewer people use their bikes in the winter months.
Britain went into a third national lockdown in January to contain a highly contagious UK variant strain of the coronavirus.
"The scale and extent of this lockdown will inevitably impact demand for our motoring products and services, with fewer car journeys being made across the UK," Halfords said.
"Although we currently anticipate a less severe impact on motoring demand relative to the spring lockdown, the cycling market is seasonally smaller during Q4 and may not fully offset the impact on motoring."