BigDish looks to boost profile with Oceanic Media deal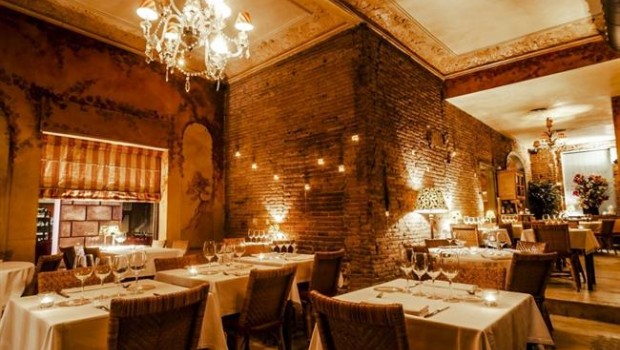 Restaurant yield management platform operator BigDish has signed an exclusive partnership with Oceanic Media, it announced on Tuesday.
The London-listed firm said Oceanic Media has hosted restaurant awards across the United Kingdom since 2007, and would host 16 national and regional awards from September 2019 to August 2020.
It said Oceanic would promote BigDish via various marketing channels to more than 3,500 restaurants across the country that received nominations, and to "thousands" of people who nominated restaurants for awards.
BigDish said it would also receive introductions to finalists during the period leading up to each event, which was expected to increase restaurant acquisition.
The company would also be the exclusive restaurant booking platform sponsor at each event. BigDish said the majority of restaurants that received nominations were independent restaurants, which further supported its current strategy of initially targeting independent restaurants before targeting chain restaurants.
"The partnership with Oceanic Media will support our national rollout with the introduction of thousands of great restaurants across the country to BigDish," said chief executive officer Sanj Naha.
"This will raise the profile of BigDish across the restaurant industry throughout the United Kingdom, which will in turn assist new incoming territory managers.
"I fully expect that this partnership will significantly increase the pace of restaurant adoption from September onwards across the United Kingdom."
Naha said the summer was a busy period for BigDish, with the focus on recruitment both in the UK and in Manila.
He said he would be travelling to Asia next month to strategise with the team there on key functions, such as product development and customer support.
"After having been an integral part of building two restaurant booking platforms in my previous roles, it is important that shareholders gain a sense of the bigger picture of the journey that we are on.
"I would like to repeat what I previously stated, that 'the platform, as it stands today, will be unrecognisable by 2021'."
Naha said the "other piece of exciting news" was that the company would shortly see its first restaurant group trial BigDish.
"Group restaurants typically start with a single location trial with a view to progressing to the pilot project phase followed by a full rollout should the pilot phase be successful.
"I have extensive experience with group restaurants and expect to see significant numbers join our platform in due course."
The rollout would also in turn be accelerated by the territory managers, Sanj Naha explained.
"It is by design that we have started with independent restaurants in order to have a variety of cuisines and restaurants."