Bigblu Broadband ends year in strong position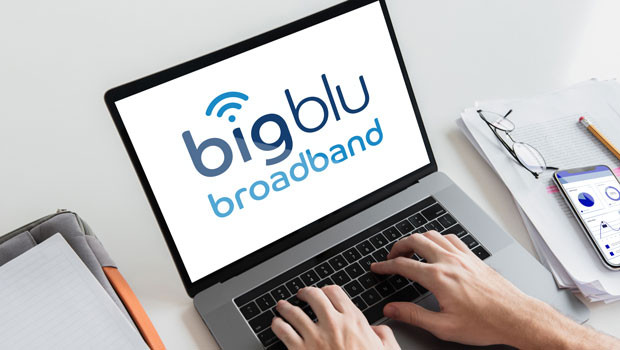 Super- and ultra-fast broadband service provider Bigblu Broadband said in a trading update on Thursday that it delivered growth across all four of its key metrics in the year ended 30 November, being its customer base, revenue, EBITDA and free cash flow.
The AIM-traded firm said its customer base at the end of November totalled around 60,000, up from 57,200 at the end of the 2020 financial year.
It said that consisted of "strong" organic growth in customer numbers in Australia, offset by ongoing pressure on customer numbers in the Nordics due to churn relating to the "phased demounting" of loss-making sites.
Revenues increased around 15% to £27m for the year, while adjusted EBITDA improved by 10% to £4.5m.
Following completion of the disposal and the return of capital to shareholders, the group's net cash position as at 30 November totalled £5m.
On the operational front, Bigblu said its SkyMesh division had become the "clear market leader" in Australia, having been named Best Satellite NBN Provider for three years in a row to 2021.
It noted the conditional acquisition of customers and assets of Clear Networks in Australia during the year as well, which has around 2,200 customers on 3,000 connections.
The company completed Bigblu Norge's infrastructure upgrade program within agreed timelines and at a lower cost than expected, and had continued the demounting of the "most unprofitable masts" where appropriate.
Bigblu Norge also recently entered into a distribution agreement with Telenor to provide "next-generation" superfast broadband via wireless 5G, delivering speeds up to 500 Mbps with unlimited data packages, and had successfully delivered its first customers in Norway on that service.
"We have a clear direction of travel for our operations, with significant scope to generate further shareholder value as we take advantage of the various growth opportunities in each territory," said chief executive officer Andrew Walwyn.
"It is clear to see the strong growth trajectory of the continuing group, which performed extremely well despite the wider market issues."
At 1453 GMT, shares in Bigblu Broadband were up 14.16% at 79p.