Big Yellow occupancy and net rent improves in first quarter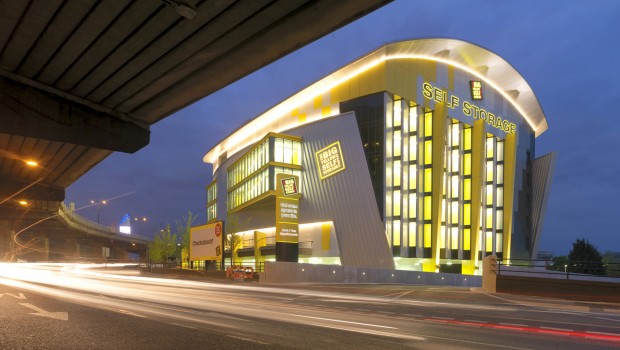 Self-storage operator Big Yellow reported a 14.6% improvement in closing occupancy for its first quarter on Thursday, to 4.49 million square feet, as the maximum lettable area across its store estate grew by 6.3% to 4.98 million square feet.
The FTSE 250 company said that as a result, its like-for-like closing occupancy was 9.3 percentage points higher year-on-year for the three months ended 30 June, at 92.9%.
Total revenue for the quarter was up 15.1% at £36.6m, while like-for-like store revenue was ahead 13.8% at £35.4m.
Average net rent achieved per square foot advanced 2.7% to £29.04 for the period, while the company's net achieved rent per square foot at the end of the period was 3.5% higher than the prior year, at £28.91.
"We are pleased to have delivered a strong trading performance in the first quarter and we have now achieved our long-held goal of like-for-like occupancy of 90%," said chief executive officer Jim Gibson.
"However, we would caution that this is during our normally strong summer trading period, short term uncertainties remain, and we do expect a return to more normal seasonal trading patterns over the remainder of the year."
Gibson noted that the company successfully raised £100m from shareholders by way of a placing in June, which allowed it to continue to invest in future growth through recent strategic acquisitions.
"These, along with our existing development pipeline, have the potential to generate in excess of £40m of net operating income over the short to medium term, and in so doing create significant value for our shareholders."
At 1002 BST, shares in Big Yellow Group were up 1.36% at 1,411.97p.