Biffa shores up finances as lockdown revenues stabilise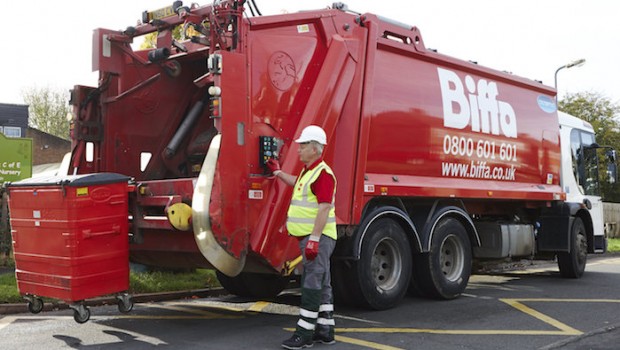 Waste management company Biffa updated the market on the ongoing impact of the Covid-19 coronavirus pandemic on Wednesday, agreeing to some covenant variations as its revenues stabilised amid the lockdown.
The FTSE 250 company said it had made "good progress" with its three immediate priorities, being the health, safety and wellbeing of its employees and communities it serves, ensuring its business operations are able to continue with minimal disruption, and protecting its financial strength.
Looking at its current trading, Biffa said it has been successful in maintaining continuity of the essential services it provides throughout the lockdown period, while adhering to strict health and safety standards.
It said its industrial and commercial (I&C) division continued to serve customers, providing essential services such as food manufacture and retail, distribution, health and utilities.
However, it had been the most severely impacted part of Biffa's business, with almost all revenues from customers affected by the lockdown ceasing for the time being, across sectors including hospitality, leisure, transport and non-food retail.
Overall, revenues were down around 50% from their position prior to the pandemic.
The municipal business had remained resilient, with revenues remaining stable.
Biffa said the business had worked with clients to ensure continuity of almost all services, with the team performing "admirably" despite the inevitable increased employee absence due to Covid-19.
Finally, it said the impact across resources and energy was "varied", with the most notable impact being on its landfill operations, which rely on the construction industry for a large proportion of their business and had seen revenues reduce by around 50% from their position prior to Covid-19.
The other areas of the business, while impacted, were said to be "holding up well".
"The group has now seen stabilisation of the above trends across all business areas whilst the economy remains in lockdown," the board said in its statement.
Biffa said "swift and decisive" action had been taken to mitigate the impact of the crisis on trading performance, and to protect its finances, including "rightsizing" I&C operations by rerouting trucks, taking around 40% of frontline fleet off the road and furloughing about 35% of I&C employees under the Coronavirus Job Retention Scheme.
It said it had reduced cash outflows wherever possible, as previously outlined, and implemented a number of remuneration-related measures, also as previously announced.
"At the financial year ended 27 March, the group had over £150m of available liquidity.
"This strong liquidity position, combined with the decisive action taken to control costs, leaves Biffa well placed to weather these unprecedented trading conditions."
In addition, Biffa said its banks had been "very supportive", with covenant amendments and additional liquidity headroom agreed in order to cater for all modelled scenarios:
An amended net debt-to-EBITDA covenant for the first half of the 2021 financial year had been agreed at 5.5x, compared to the previous covenant of 3.5x, with the interest cover covenant unchanged at 4x.
An agreement had also been reached that, for the second half, the group would be afforded a 30% covenant headroom over and above its forecast profit run rate as calculated in September, to cater for the current lack of visibility around the post-lockdown run rate of profitability.
In addition, while the firm had sufficient liquidity to cover the various modelled scenarios, its banks had agreed to an additional £60m committed liquidity headroom facility, should it be required.
"Following receipt of an investment grade rating from one of the rating providers, the group also has an opportunity to access the Government's Coronavirus Corporate Finance Facility Commercial Paper Programme and is actively working with the Bank of England to pursue this opportunity.
"The board is encouraged with the progress that the group has made in a short period of time and would like to extend its thanks to the entire Biffa team for their exceptional response to the coronavirus crisis.
"As a result of these ongoing efforts, the board remains confident that as the year progresses, it will be able to refocus on delivering its strategic growth plans and sustainability strategy."
Biffa also confirmed that the announcement of its 2020 full-year results, originally planned for 27 May, would be postponed to 5 June.
At 1109 BST, shares in Biffa were up 3.06% at 219p.