Biffa considers equity raise; reports 'modest' cash burn during pandemic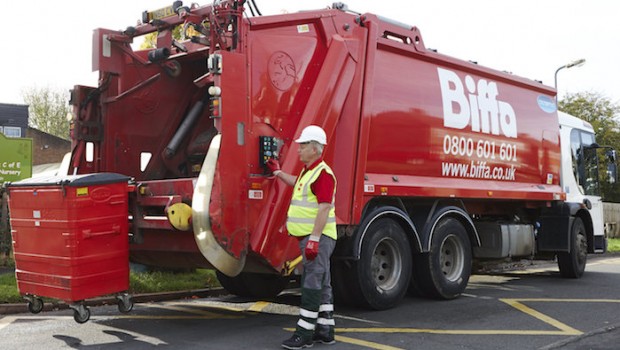 Waste management company Biffa said it was seeing a "modest" monthly cash burn and was considering future funding options, including a cash raising, despite the impact of the coronavirus pandemic.
The company said its core earnings outlook remained positive, as it reported pre-tax profits of £56.4m, up from £21.5m a year earlier. The final dividend was scrapped in March to save costs as the government imposed a national lockdown.
Revenue rose 7% to £1.1bn, while underlying profit before tax rose 12% to £71m.
Biffa said it was "continuing to consider its funding options on an ongoing basis, including raising equity capital", to allow it to continue with growth investment opportunities across "without delay".
However, it warned that Covid-19 was having a "very significant" impact on some of the group's markets, creating uncertainty over future financial performance.
All divisions are were starting to recover, Biffa said, but the firm's industrial and commercial division (I&C) was still 40% below pre-coronavirus levels. Landfill gas revenues were expected to see a "marked decline" due to lower volumes and electricity prices, but the recycling unit was expected to grow.
"As a result, our balance sheet and liquidity planning is based upon a cautious base case scenario, which assumes lockdown restrictions continue to be imposed for the duration of (first quarter of full year 2021) and are followed by a subdued and incomplete recovery over the remainder of the year," the company said.
Under this scenario the firm's industrial and commercial division was expected to recover slowly as customers begin to renew activity, exiting 2021 with run rate revenues of around 80%-90% of 2020 and remaining at these levels into 2022.
The resources & energy division was expected to experience a "continued and more marked decline" in landfill gas revenues during 2022, based on known volume reductions and current electricity prices.
Biffa's recycling business was forecast to continue to grow across the 2021/22 fiscal years, with the new Seaham PET plant coming on-line and Material Recycling Facility contract improvements.
The company said that after covenant amendments agreed with lenders, it had agreed restrictions, relating to levels of capital expenditure, mergers & acquisitions and dividend payouts which would remain in place for up to 18 months.