BHP investors rebel over anti-climate change lobby groups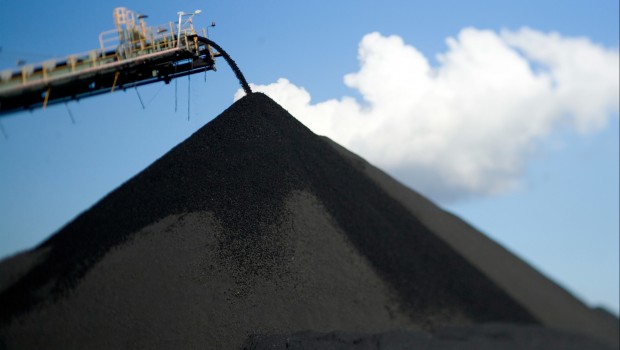 BHP was given a sharp warning from shareholders on Thursday over its continued support for mining industry lobby groups opposed to the Paris climate change accord.
Almost a third of the company's investors voted in favour of a motion at its annual meeting in Sydney calling for the mining giant to cut links with organisations such as the pro-fossil fuels Minerals Council of Australia, the Business Council of Australia and Coal21.
The resolution followed a similar vote at dual-listed BHP's annual meeting in London in October at which more than 22% of investors demanded the company resign its memberships, in defiance of the board.
"BHP can expect increasing scrutiny from shareholders. As long as BHP continues to be the biggest funder of the Minerals Council, it should expect to be held accountable for its role in 10 years of climate and energy policy failure in Australia, said Brynn O'Brien, Executive Director at the Australasian Centre for Corporate Responsibility.
"Shareholders have a right to know how much of their money is being used by BHP to prop up industry bodies like the MCA.
"Proper scrutiny of corporate payments to coal lobbyists would result in both local and global progress on climate and energy policy."
"To all of the industry associations standing in the way of the Paris agreement: time's up. This is the beginning of the end."
The $10bn superannuation fund Vision Super also voted in favour of the resolution.
"The level of support for the resolution sends a strong message to BHP," said Vision's acting chief executive Michael Wyrsch.
"BHP needs to take on board that shareholders are increasingly losing patience with this kind of lobbying, and immediately suspend their memberships of industry associations that continue to effectively advocate against the Paris Agreement."
"BHP is a major funder of these industry associations that are lobbying against sensible climate policy, and its suspension of these memberships would send a strong signal to these associations that pro-coal lobbying needs to stop."
In response, BHP claimed industry associations were needed to conduct debate and form policies.
"Climate change is a complex problem," said chairman Ken MacKenzie said. "If we are to successfully develop solutions we need to collaborate with our industry ... we need to do it together, and industry associations provide a vital forum for that collaboration."