Bernard Bot confirmed as Kingfisher's new permanent CFO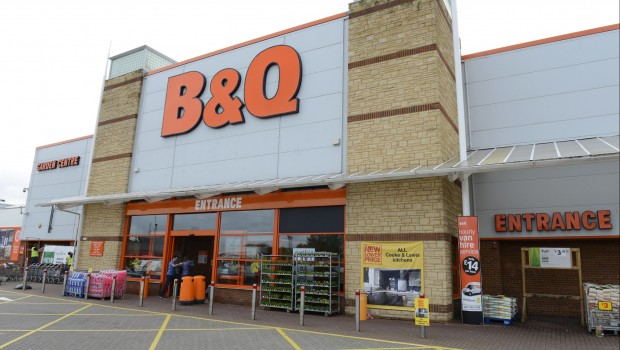 Home improvement retailer Kingfisher announced the appointment of Bernard Bot as its new chief financial officer on Wednesday.
The FTSE 100 company said Bot would take up the role on 21 October, and would be appointed to the board of directors on that date.
He would also become a member of the group executive team.
Bot was joining Kingfisher from his most recent role at Travelport Worldwide - a technology platform for the travel industry that was NYSE-listed until June.
As Travelport's CFO, he was responsible for finance, strategy, transformation and investor relations, with Kingfisher reporting that he was "integral" to the repositioning of the company from a traditional travel content distributor to a digital-led commerce platform.
Before that, Bot was CFO of Aer Lingus, where he was responsible for all aspects of finance, IT and procurement.
Between 2005 and 2014, he held various positions at express delivery company TNT Express, including group CFO and interim group CEO.
Between 1992 and 2005, he worked at McKinsey & Company, where he rose to become a partner and leader of McKinsey's worldwide post and logistics group.
Bot is a non-executive director of AP Møller - Mærsk, and a member of its audit committee.
Kingfisher said Bernard Bot had "significant" experience in large-scale transformation programmes, logistics and supply chain management, technology and digital services.
It said he was a "seasoned" CFO, having held the role at companies listed in the US, UK, Ireland and the Netherlands, and had worked at international businesses throughout his career.
Bot is a Dutch national, who also speaks fluent English and French, and would be based at the company's headquarters in Paddington.
Kingfisher also announced that John Wartig, who joined the company as its interim CFO on 8 April, has been appointed to the newly-created role of chief transformation and development officer.
He would remain on the group executive team, with direct responsibility for transformation, IT, business development and property, and would report to chief executive Thierry Garnier.
As well as his interim CFO responsibilities, the board noted that Wartig had also steered Kingfisher's transformation office since joining the company.
It said he had instilled a "heightened focus" on the implementation of its change programme at Kingfisher France, and in measuring the performance and delivery of key transformation milestones around IT and supply chain.
Wartig also had "significant" experience of complex transformations across different geographies, the board claimed, as well as an established track record of actively managing large property portfolios.
He would start the role of chief transformation and development officer on 21 October.
"Bernard is a highly experienced CFO whose credentials and track record are ideally suited to Kingfisher," said chief executive officer Thierry Garnier.
"He played a central role in the successful transformations at both TNT and Travelport, where he also gained a deep knowledge of technology and digital services, and he has a career-long understanding of logistics and supply chain optimisation.
"His career at international businesses has also given him strong capital markets expertise as the group CFO of companies listed in the US, UK, Ireland and the Netherlands," Garnier said, adding that the board was "looking forward" to him taking up his role.
He said he was also "delighted" that John Wartig would be staying at Kingfisher as its chief transformation and development officer.
"In the short time he has been here, he has made a notable impact both in finance and in our ongoing transformation, our IT capabilities and our property portfolio.
"The knowledge he has built up already, as well as his expertise in these strategically key areas, will be extremely valuable for the business going forward."
Bernard Bot himself said he was "very happy" to be joining Kingfisher.
"The business has strong financial characteristics and significant growth opportunities.
"I look forward to working with the Kingfisher team to capture these for the benefit of all stakeholders."
John Wartig added that he was "delighted" to have been given a "key role" to make improvements to the firm's change management programme, particularly around IT and supply chain.
"These are areas that I've been closely involved in over the last six months and we'll now build on these under Thierry's leadership."